1 held with 2,000 pieces of Yaba from Dhaka airport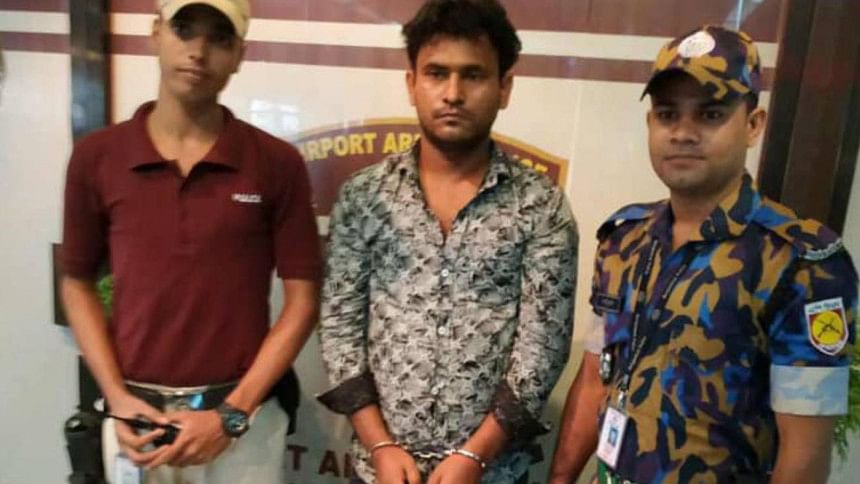 Airport Armed Police Battalion (AAPBn) today claimed to have detained one person carrying nearly 2000 pieces of Yaba from Hazrat Shahjalal International Airport.
The detainee was identified as Mohammad Abu Sayed, 28, Additional Police Super (Operation and Media) of Airport Armed Police Battalion Alamgir Hossain.
Abu Sayed was intercepted after he landed at the airport from a flight which departed from Bahrain. He was carrying 1,915 pieces of Yaba, the official added.
A case has been filed against the man.