VAT protest on, key Dhaka roads blocked again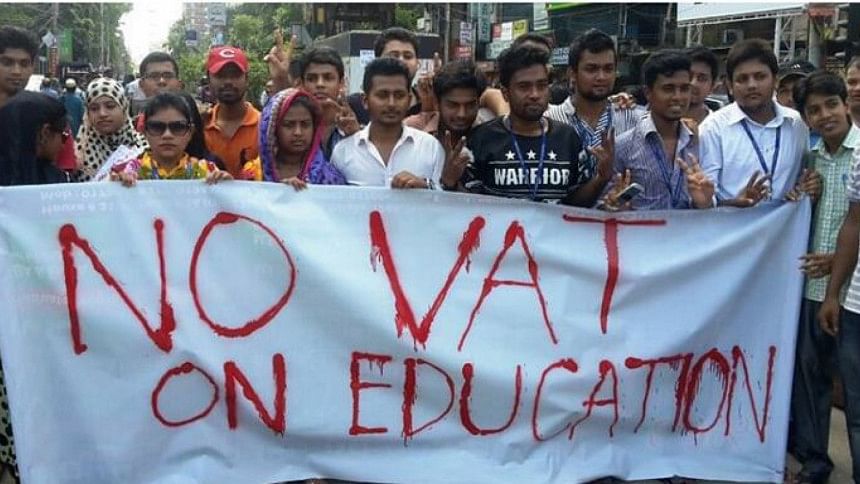 Students continued their protest against 7.5 percent VAT on private universities' tuition fees today and blocked some key roads in Dhaka again.
Demanding no VAT on education, East West University students occupied Rampura bridge around 10:30am, Badda Police Station Officer-in-Charge Abdul Jalil said.
ALSO READ: Demo hits education
Asian, Shanto Marium, BGMEA and Uttara university students occupied House Building area in Uttara with large numbers around the same time.
Sources within Dhanmondi universities said they were gearing up to occupy Satmasjid Road and Dhanmondi 27 before noon.
The VAT protest took Dhaka's road communication down yesterday, the first day of the week, blocking out major veins of the capital. They vowed to continue until their demands are met.
ALSO READ: VAT illogical, educationists say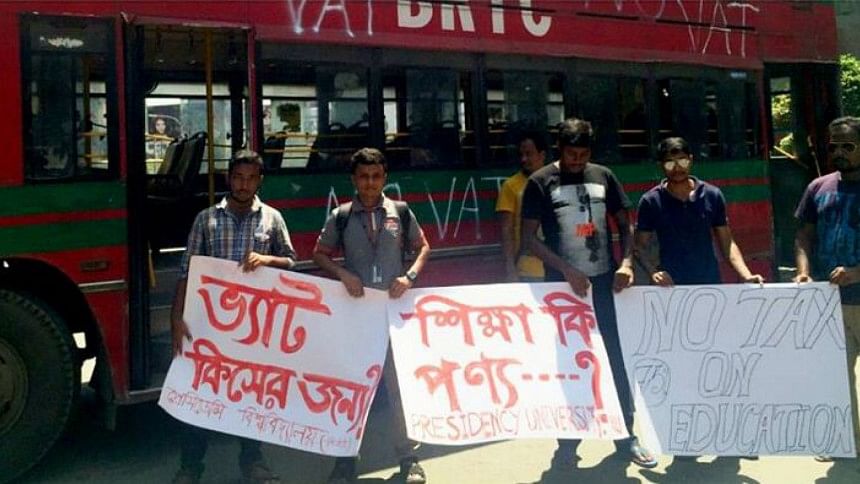 In face of protests, Finance Minister AMA Muhith yesterday hinted a softer stance regarding the VAT imposition and said the government's decision in this regard "is not rigid".
Anti-VAT demonstration spread like wildfire after police fired upon a demonstration of East West students last Wednesday. The next day, private university students poured into streets and stopped Dhaka on its tracks.
ALSO READ: Students demo stops Dhaka on Thursdayhttp://goo.gl/z3yUoS
Compelled by the protests, the government "clarified" on Thursday that the VAT was to be paid by respective universities and "it would not be taxed from the students".
The students rejected the "explanation" saying they would be taxed eventually in one way or other and called a three-day strike. Today is the second day of the strike.