US hopes for breakthrough in Avijit murder probe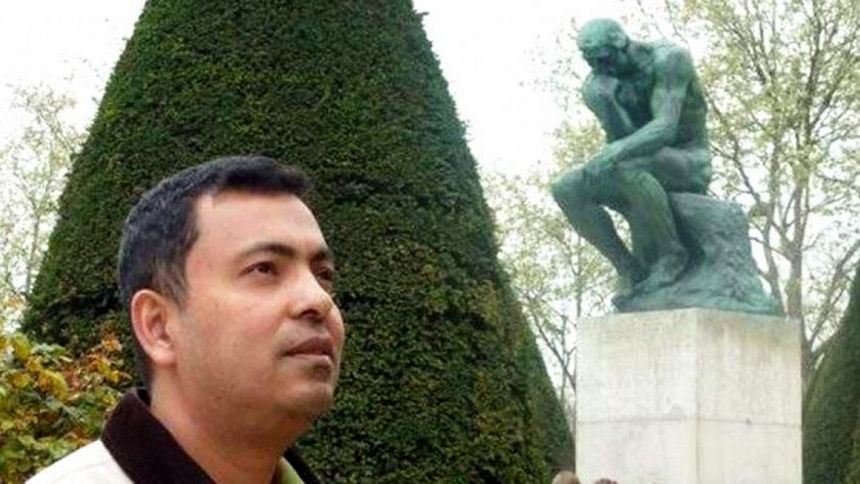 The United States is hoping to see a 'breakthrough' in the ongoing investigation into the murder case of Bangladeshi-American blogger Avijit Roy saying the 'real culprits' will hopefully be netted.
"We'll continue to be optimistic that there will be a breakthrough. I am absolutely hopeful that the real culprits will be caught," US Ambassador in Dhaka, Marcia Bernicat, told reporters today after attending a function in the city's Mirpur area.
There has not been much headway into the killing case over last one year as the suspects, who are in jail, did not give any confessional statement admitting their involvement.
Avijit, son of noted physicist Ajoy Roy and founder of Mukto-Mona blog, was hacked to death, and his wife Rafida Afrin Banya was injured as unidentified killers attacked them with meat cleavers near TSC on the Dhaka University Campus on February 26 in 2015.
The expatriate couple living in the US returned home a few days before the killing as Avijit's two books were published on the occasion of the Ekushey Book Fair.
Responding to a question, the US diplomat said they are 'very satisfied' with the cooperation from the police in Bangladesh as the Federal Bureau of Investigation (FBI) became part of it.
"It's (a) very tough case and very tough issue…our efforts are to aid the local police members in investigation," she said adding that they are very pleased to play a role in overall investigation.
Earlier on Monday, investigators, assigned for handling the murder case of blogger Avijit hoped that the FBI would soon send reports of DNA tests.
"We came to know that the FBI has already completed DNA tests of the 11 samples, which were given following a court permission last year. After some administrative process, the FBI will send the test results soon," Additional Commissioner of Dhaka Metropolitan Police, Md Monirul Islam, told a news briefing at the DMP media centre on Monday.
The four-member FBI team came to Bangladesh on March 3 last year to help the Bangladeshi law enforcement agencies investigate the Avijit murder case.
They visited different places, including the killing site and returned after collecting 11 samples for DNA tests.
Investigators have pointed at the radical Islamist groups for the killing and arrested some suspects.