Unknown amount of palm oil spilled in Karnaphuli
During transfer from tanker to onshore tank due to snapping of pipes from an accident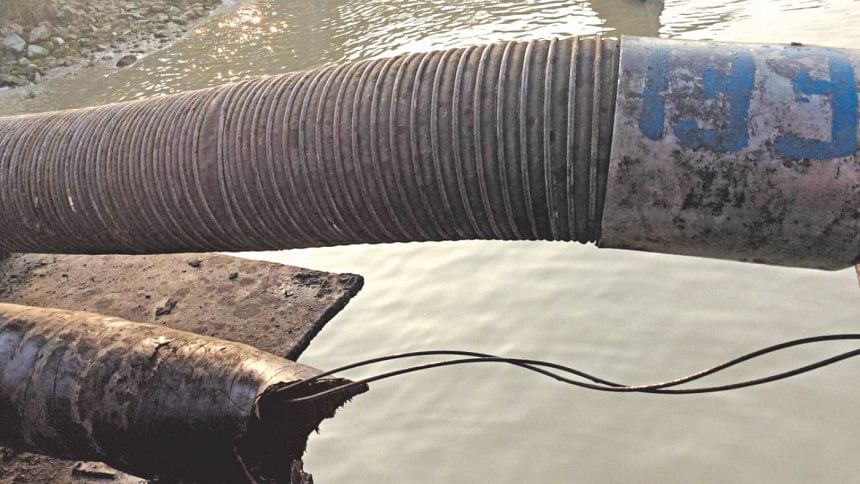 An undetermined amount of palm oil spilled into the Karnaphuli river yesterday after a moving tanker's anchor became entangled with a berthed one's mooring ropes, rocking the latter and ripping apart pipes through which the oil was being pumped from the latter into a tank on shore at Chittagong Port.
Banglar Shourabh of Bangladesh Shipping Corporation was being berthed at River Mooring 7 when its anchor got snagged around 2:45pm with the mooring ropes of Feng Hai 15 which were attached to buoys, said the port's radio control sources.
From the adjacent River Mooring 8, the Chinese-flagged tanker was being unloaded of around 7,481 tonnes of palm oil brought from Indonesia, as per Qazi Abu Nayeem, general manager of the vessel's agent, Mohammadi Trading Company Limited (MTCL).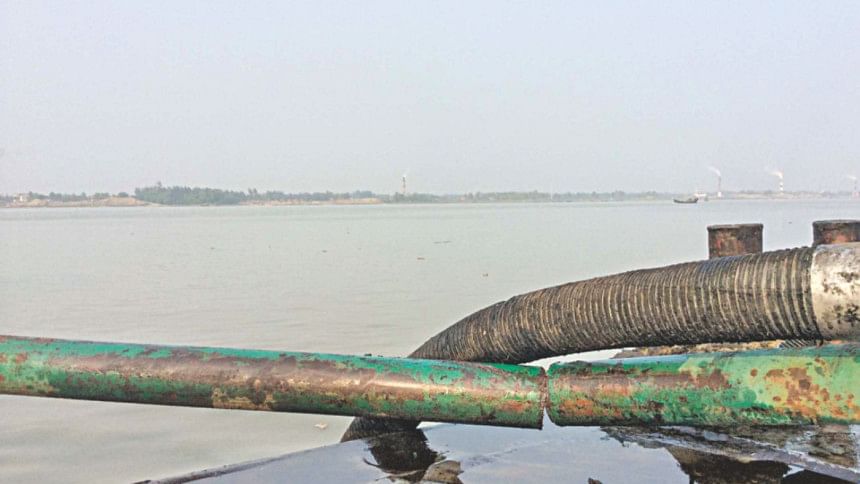 The duration of the discharge from the pipes, made of metal and rubber, remains to be known. A jetty was also damaged.
Requesting anonymity, an MTCL executive said 1,019 tonnes of palm oil was found in the tank on shore and they were yet to ascertain how much oil was left in the tanker.
Contacted over phone around 6:40pm, Chittagong Port Authority Board Member Jafar Alam said he had heard about the incident but could not provide details.