WHO DG Post
UK candidate seeks support of Bangladesh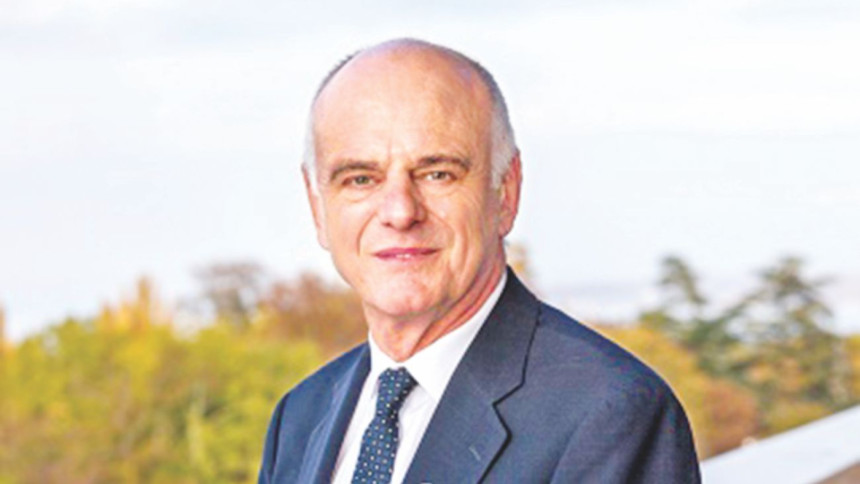 Visiting David Nabarro has sought Bangladesh's support for getting elected to the post of Director General of World Health Organization as the UK nominee.
He was talking to some journalists, including The Daily Star at the British High Commission yesterday.
"I worked…in Mymensingh, Khulna and Dhaka in 1982 under Save the Children. Many great things are done in Bangladesh on health issues. I'm really keen to encourage Bangladesh to vote for me. If Bangladesh supports me, others will pay attention," he said.
He said he is in the country as a part of his global campaign, and has a plan to visit 47 countries.
The 194 member states will pick up a new DG through voting at the World Health Assembly in May. The new DG will take office on July 1.
Nabarro said lifestyle diseases, in medical term "non-communicable" diseases, are becoming a very serious challenge for the world, including Bangladesh.
Nabarro's top priorities are to transform how WHO responds to disease outbreaks and health emergencies, how better WHO can help member states dealing with non-communicable diseases such as cancer and diabetes and to increase efforts to ensure that people, especially women and children, get the healthcare they need. Nabarro is one of the three candidates for the post. The other two are -- former Ethiopian minister Tedros Adhanom Ghebreyesus and former Pakistan minister Sania Nishtar.