TIB wants max 10yr jail for question leak-sters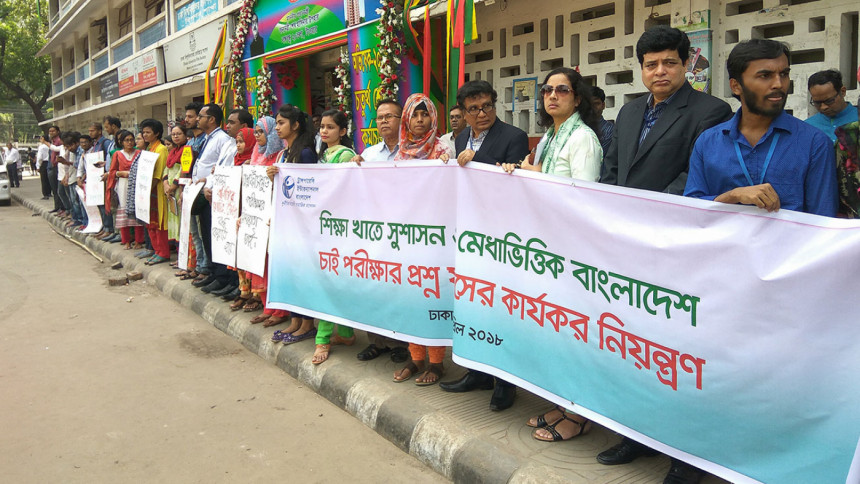 Transparency International Bangladesh (TIB) has demanded a major law amendment, voicing for reinstatement of 10-year jail term for question paper leak.
The anti-graft watchdog placed the demand as part of a nine-point recommendation to curb the spate of question paper leak that has been plaguing the education sector.
TIB formed a human chain at Teacher and Students' Centre (TSC), Dhaka University campus, and voiced the recommendations.
It recommended reinstatement of the original Public Examinations Offences Act that had a maximum of 10-year jail term for irregularities in public examinations.
It also urged the government to dispel the vagueness of law formulated in 2012 to curb coaching business of the teachers. TIB also voiced for the increment and other incentives for teachers to discourage them from indulging into the crime of question paper leak.