'Trade unions to protect workers' right, not for creating anarchy'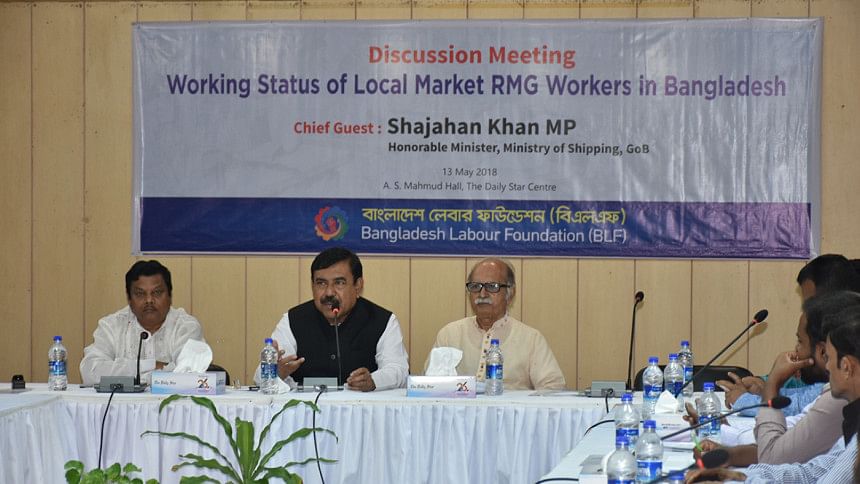 Trade union is not meant to carry out subversive activities instead it is to protect the rights of workers, Shipping Minister Shahjahan Khan said today.
Trade union is to ensure that workers get paid their deserved wages on time, the minister said at a discussion arranged by the Bangladesh Labour Foundation at The Daily Star Center today.
The discussion was arranged to talk about the 'Working status of local market RMG workers in Bangladesh'.
The shipping minister attended the programme as the chief guest.
Meanwhile, ZM Kamrul Islam, secretary general of the Bangladesh Labour Foundation, in the meeting demanded government recognition of  small garments factory workers, among other issues.