SK Sinha sued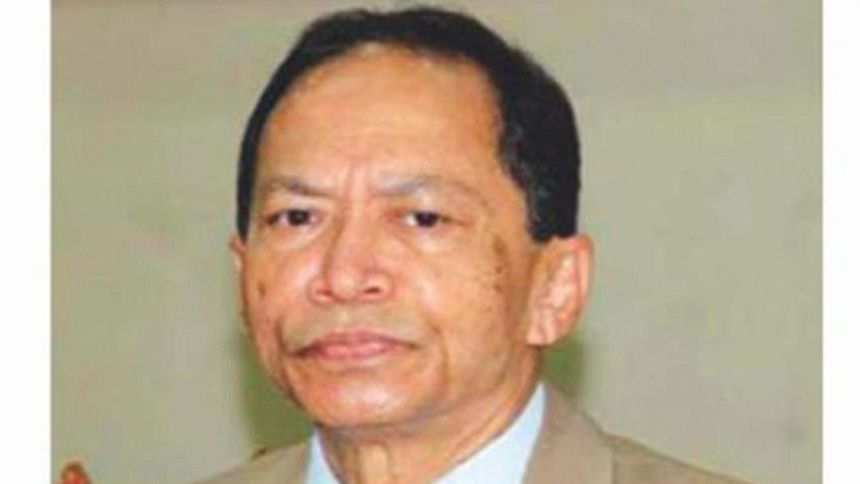 Former Chief Justice Surendra Kumar Sinha has been sued by former BNP minister Barrister Nazmul Huda.
Barrister Nazmul Huda filed the case against Sinha with Shahbagh Police Station on September 27, Abul Hasan, officer-in-charge of the police station, told The Daily Star this evening.
The case has been filed against the former chief justice on charge of misuse of power and corruption, the police office said.
Detail of the case could not be known immediately.
Justice Sinha, the 21st chief justice of the country, resigned on November 10 last year while he was abroad.
He recently published an autobiography titled "A Broken Dream: Rule of Law, Human Rights and Democracy".
In his autobiography, Justice Sinha wrote about his early life, his appointment as Chief Justice of Bangladesh, the separation of power and the independence of judiciary, 16th amendment to the constitution and its aftermath, ethical values of judges of the highest court and politicians, and the circumstances behind his resignation.
Huda was former communication minister of the then BNP-led government and was a standing committee member of the party. He, currently the chief of Bangladesh National Alliance (BNA), met Awami League General Secretary Obaidul Quader in July this year as he is reportedly trying to get in touch with the ruling AL.