'Seating Service' to continue for 15 days more
BRTA postpones its ongoing drives against seating or gate lock bus services for next 15 days. However, the special service buses must follow the govt-set fare chart.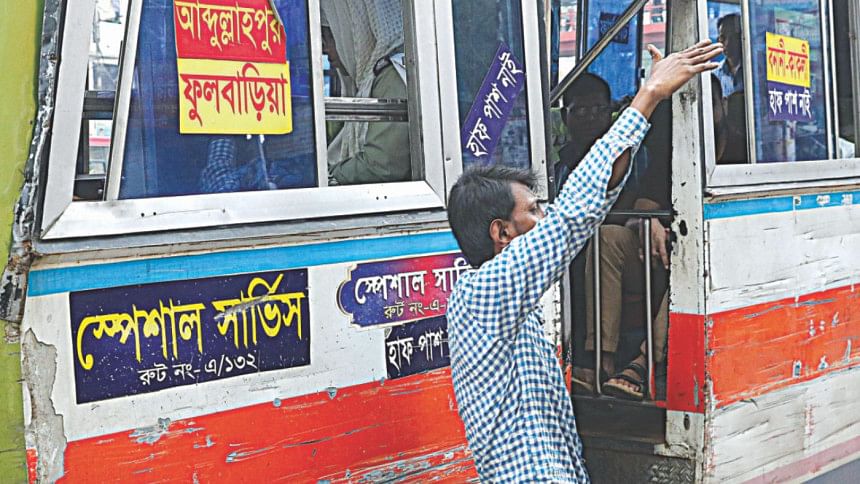 Bangladesh Road Transport Authority today postponed its ongoing drives against "Seating Service" or "Gate Lock" bus services for next 15 days.
The decision came following a meeting between BRTA and leaders of bus owners at the BRTA head office in Dhaka, said Khandker Enayetullah, general secretary of Dhaka Sarak Paribahan Samity.
Read More: Service 'local', fare special
However, the "special service" buses must follow the fare chart fixed by BRTA, he added.
You may also like: Uniform fare in city buses?
"Drives against charging extra fares and unfitness of the buses will continue as usual," Enayetullah told The Daily Star.
A joint meeting will be convened within the next 15 days to bring the "Seating Service" buses under a discipline, he added.