MP's son Rony charged with murder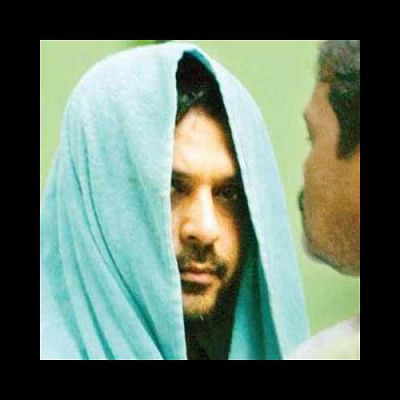 Police today filed charges only against ruling party lawmaker's son Bakhtiar Alam Rony over gunning down two people in New Eskaton of Dhaka.
A Detective Branch (DB) Sub-Inspector Dipak Kumar Das filed the charge sheet with Dhaka Chief Metropolitan Magistrate's court this afternoon.
The son of ruling Awami League lawmaker Pinu Khan fired random shots in the air in a drunken rage for what he said "being frustrated over post-midnight traffic" on April 14.
Two people, a rickshawpuller Abdul Hakim and a CNG-run auto-rickshaw driver Yakub Ali were shot and they later died while attending treatments.
Rony's friends, who were with him during the incident, testified before a magistrate accusing Rony to have fired the gunshots in a drunken state on that night.
Ballistic reports have confirmed that the gun, that was licensed to Rony, was used to fire shots that led to the death of the auto-rickshaw driver and a rickshaw puller.
Law enforcers said that their primary investigation confirmed that it was Rony who fired the shots leading to the death of two people.
Police repeatedly asserted that they were not extending any favour to Rony and the investigation officer pleaded not to let the MP's son out on bail fearing that he can influence the probe.