Man held for making 'crores' in digital fraud
CID probe finds dubious business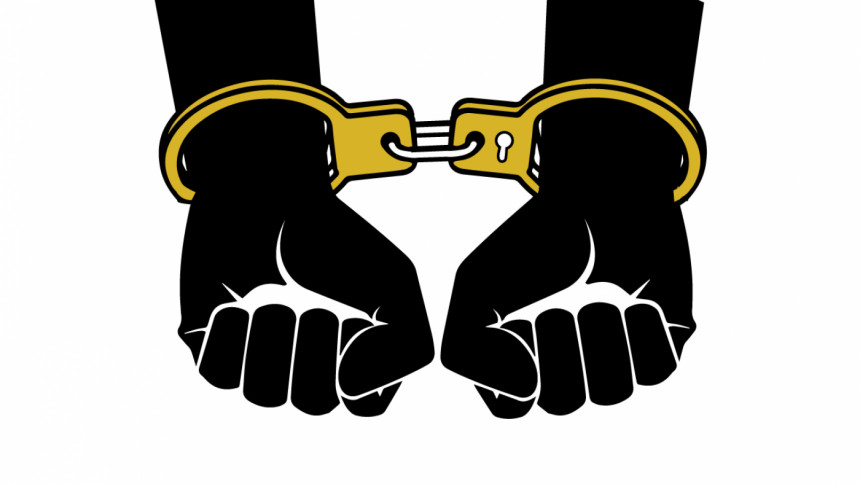 Criminal Investigation Department (CID) of police arrested a man on charges of embezzling a huge amount of money by conning investors and clients under the guise of digital marketing.
The accused -- Abdus Salam Palash, 27, owner of Rex IT Institute -- was arrested from Bashundhara Residential Area around 10pm on Friday, said Molla Nazrul Islam, special superintendent of CID, at a press briefing in the capital's CID headquarters yesterday.
"It appears Salam has misappropriated around Tk 200 crore from investors and clients under pretense of outsourcing, graphics design, Search Engine Optimization (SEO), website design, digital marketing, and online transactions."
A car, Tk 6.71 lakh in cash, five laptops, and banking documents were seized from his apartment and office in Dhanmondi.
Following a number of complaints, the CID launched an investigation into Palash's businesses and found the allegations to be true, Molla Nazrul said.
Hailing from Chandraganj of Lakshmipur, Palash started Rex IT Institute with a few partners in 2017. The institute supposedly provides training to people on outsourcing, graphic design, SEO, web design, and digital marketing.
"The company lures investors into the digital world using free marketing techniques. Then they provide lucrative offers of paid marketing through social media platforms."
"They would offer 50 percent to 100 percent return on investment to investors in the company. Over 5,000 trainees at the company were convinced to invest in this manner," Molla Nazrul said.
"Apart from trainees, many businesspersons also invested in the company with the prospect of more profits," he said.
Palash also opened a fake website named advertgold.com, which looked similar to adverten.com, a full-service advertising and marketing agency, the official said.
In primary interrogation, Palash reportedly admitted to his involvement in the crime.
"Investors needed a PayPal account for global online transactions. As PayPal has no operations in Bangladesh, investors use his American PayPal account which gave him the opportunity to embezzle the money," the CID official added.
A case was filed against Palash with Dhanmondi Police Station for money laundering and forgery.