Deceiving jobseekers: CID arrests 3 members of a fraud gang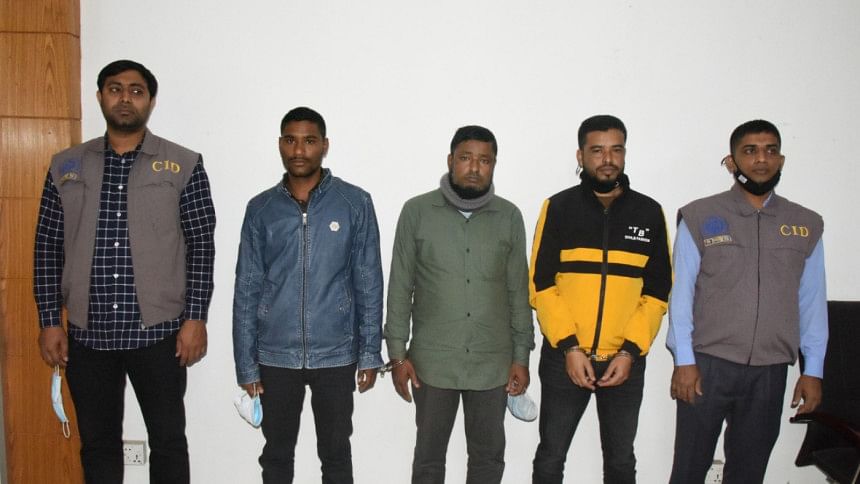 Criminal Investigation Department arrested three members of a fraud gang from Dhaka's Paltan area on charge of deceiving people -- luring them with jobs.
The arrestees are: Harun or Rashid (36), Masud Rana (23), Sekendar Ali (34).
A team of CID's Dhaka Metro (East) arrested them yesterday upon receiving complaints from at least four victims, Imam Hossain, an additional deputy inspector general of CID, told a press briefing today.
The group offered jobs to unemployed youths in exchange for Tk 8 to 20 lakh. They used to take Tk 3-5 lakh advance, he said, adding the gang provided fake appointment letters to the victims.
After scamming people, they would disappear from one place but would resume their activities in another place with different names, CID officials said.
CID claimed to have recovered four fake appointment letters of different government offices and some job application forms, among others, from their possession.