Rail minister talks of circular railway in Dhaka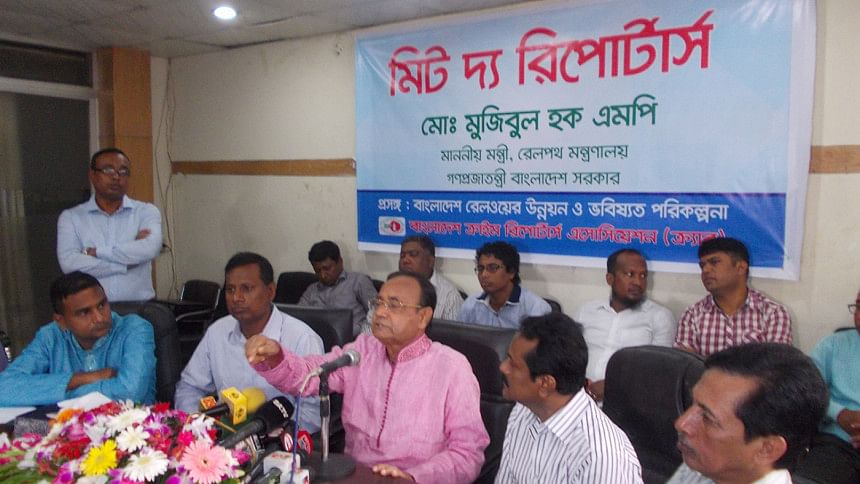 The government is planning to build a circular rail network around Dhaka to ease the pressure on city's roads, said Railways Minister Mujibul Haque today.
Currently it is at the phase of feasibility study, he told reporters at Dhaka Reporters' Unity in the capital. "The prime minister has already directed us in this regard".
The minister did not mention any tentative date for the project or any further specifics. But he said that due process for the project's implementation will begin after the feasibility study.
Dhaka, currently the second least livable city in the world, has been facing acute traffic condition problems on its streets for long.
The minister was talking at a press meet on development and future strategy on the country's railway organised by Crime Reporters Association of Bangladesh (CRAB).