Shahidul Alam receives ICP Infinity award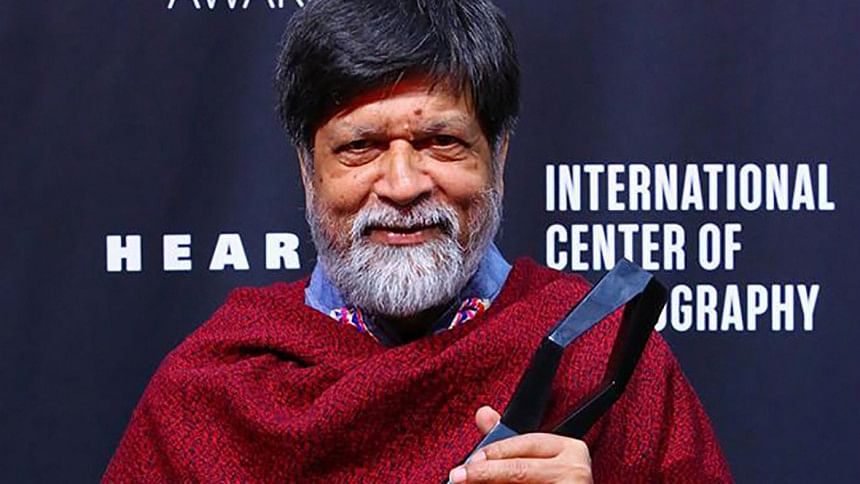 Internationally-acclaimed photographer Shahidul Alam received the prestigious Infinity Award in New York yesterday.
Time magazine's 2018 Person of the Year, Shahidul won the award in the 'Special Presentation' category, Rahnuma Ahmed, Director of Drik Gallery, told The Daily Star over phone.
This year, the International Center of Photography's 35th annual Infinity Awards honoured four other eminent persons for their outstanding achievements in photography and visual arts. They are— Rosalind Fox Solomon in Lifetime Achievement category, Dawoud Bey for Art, Zadie Smith for Critical Writing and researching and Jess T Dugan won as an Emerging Photographer.
Before they were awarded, videos of their work were shown in the programme.
The ICP Infinity Awards are given since 1985 to major contributors and emerging talents in the fields of photojournalism, art, fashion photography, and publishing.