HC bench drops Shahidul's bail plea from its cause list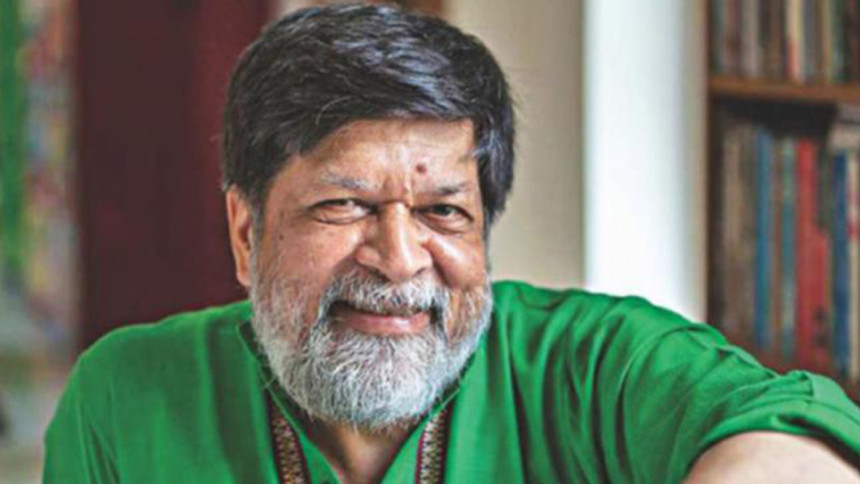 A High Court bench yesterday dropped from its cause list the bail petition of internationally-acclaimed photographer Shahidul Alam, in connection with the case against him.
The bench of Justice AKM Asaduzzaman and Justice SM Mozibur Rahman passed the order, after hearing arguments from Attorney General Mahbubey Alam, Shahidul's lawyer Barrister Sara Hossain, and watching video footage of the Al Jazeera TV interview and Facebook live post of Shahidul Alam during the student demonstrations for road safety in August this year.
Shahidul, who has been in jail for 88 days now, did not get bail in the case following the HC order, Deputy Attorney General Dr Md Bashir Ahmed told The Daily Star.
After the HC bench passed the order, Barrister Sara Hossain told reporters that they will move the bail petition of Shahidul before another High Court bench.
After the videos were shown, Sara Hossain told the court that the statement in the FIR and remarks made by Shahidul in the videos did not corroborate.
Attorney General Mahbubey Alam said the FIR's statement corroborated Shahidul'd statements as he used words like "non-elected government" "judicial killing" and "bribery at all levels".
The government did not submit any reply to an HC rule in the last three weeks, although the rule, issued on October 7, sought explanation within a week as to why Shahidul should not be granted bail in the case, Sara Hossain argued.
Shahidul filed a bail petition with the HC on September 18, in the case filed under the controversial Section 57 of the ICT Act, accusing him of "spreading propaganda against the government".
Shahidul was picked up by plainclothes men from his home on August 5. Police filed the case and produced him before a Dhaka court the next day. He was placed on a seven-day remand, and sent to jail on August 13.
On September 4, a judge of an HC bench felt "embarrassed" to hear his bail petition, and forwarded it to the chief justice for decision.