Manik Mia avenue adorned with Alpona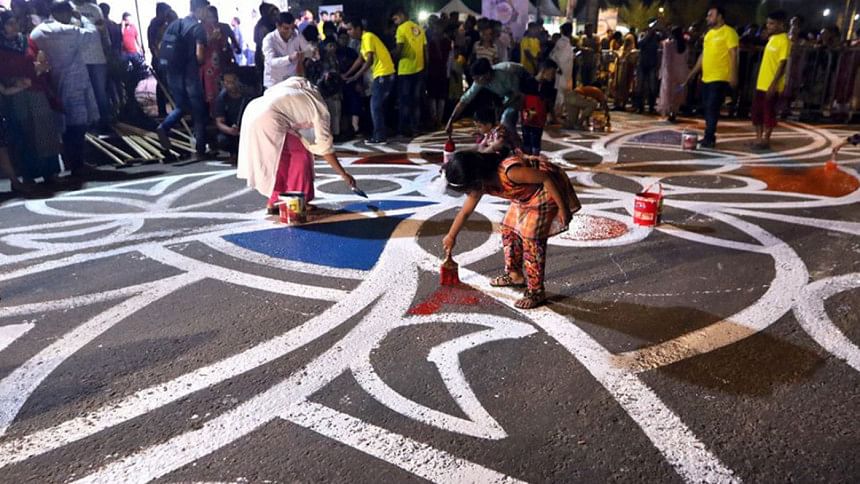 The unveiling ceremony of "Alponay Baishakh 1425" was held at the capital's Manik Mia Avenue on Friday night to welcome the Bangla New Year 1425.
Speaker Dr Shirin Sharmin Chaudhury indurated the drawing of 1.5km long graffiti where Cultural Affairs Minister Asaduzzaman Noor was also present as the special guest.
The drawing of Alpona (graffiti) continued till the dawn of Saturday, the Pahela Baishakh.
Sponsored by Berger Paints, Asiatic EXP organised this year's graffiti drawing event, said a press release.
More than 300 artists including students and cultural minded people from different parts of the city attended the event.
"Nababarsha is the source of life of Bengali culture. Through this, we will move forward with new initiatives," said the speaker.
This Baishakh is very important for the people of the country as Bangladesh is now a developing country, she said.
The cultural minister said, "Bangladesh is a non-communal country as well as our people are rich in cultural consciousness."
Among others, Managing Director of Berger Paints Bangladesh Limited Rupali Chowdhury, Asiatic 360 Vice Chairperson Sara Zaker and renowned painter Mohammad Moniruzzaman were present.