The other side of panta bhaat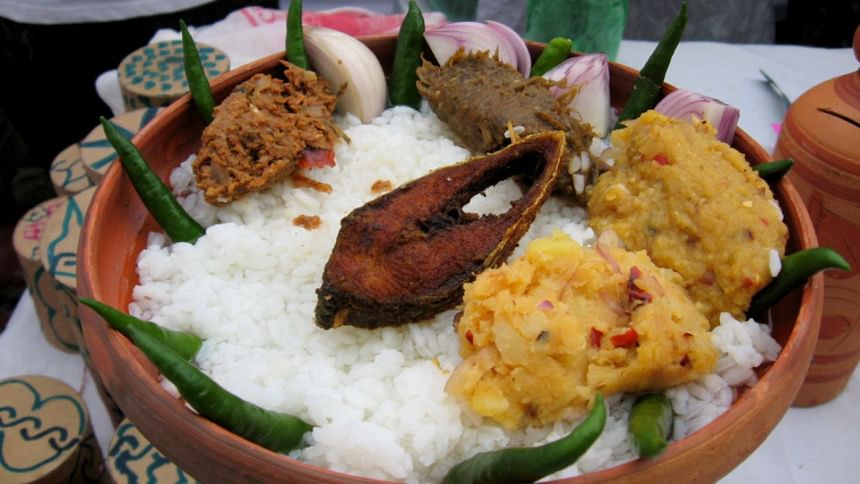 For over 5,000 years, rice has been the staple food in many parts of the world, including Bangladesh where the agriculture sector employs a huge number of people. Come Pahela Baishakh, the food's significance increases even further in the form of nutritious and healthy panta (soaked rice).
The first day of the Bangla New Year is celebrated with colourful fervour, tinged with nostalgia served in plates of panta bhaat. It harks back to a time without electricity or refrigeration when the typical family of peasants would save leftover rice in water to keep it fresh for breakfast.
This delicious and healthy dish, served with a piece of fish or bhorta in an indigenous earthen plate known as the shanki is considered the epitome of Bangalee cuisine.
Nutritionists say fermented rice is really good for health. The water amplifies most of the nutritional elements of rice and eventually turns it into a "cold drink" overnight. The next morning you are rewarded with a refreshing beverage to prepare for a hot day.
A study of the nutrition department at Bangladesh Agriculture Research Council (Barc) found that there are more micronutrients in soaked rice than in cooked rice.
The study released a report which said fermented rice is easily digestible, more nutritious, increases the capacity to fight diseases and provides other health benefits.
Dr Monirul Islam, director (nutrition) at Barc, said, "In Bangladesh people suffer deficiency in calcium and iron. Consuming proper amount of soaked rice helps address this problem."
He also said it helps increase the human body's immune system. "In the adolescence period of girls, they face iron deficit and consuming proper amount of fermented rice can help address the issue."
Physicians and nutritionists said the soaked rice keeps the body light and energetic. As it is very fibrous, it helps digestion; keeps the blood pressure normal and reduces hypertension issues. The body also feels less tired due to consuming the rice and as a result, one feels fresh throughout the day.
Fermented rice also helps deal with allergy-induced problems and skin-related ailments. According to experts, it also removes all types of ulcers in the body and is considered the richest source of vitamin B12 for vegans.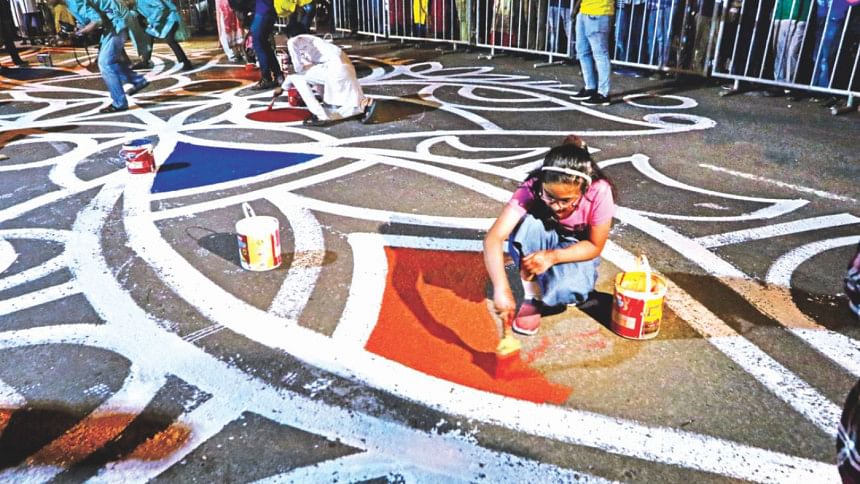 The dish is slightly sweet and sour in taste because of fermentation by the lactic acid bacteria. It is considered to be a "coolant" during summer.
Another research report styled "Fermentation Reduces Anti-Nutritional Content and Increases Mineral Availability in Poita Bhat" published in the Asian Journal of Chemistry said soaked rice is a good source of minerals, including iron, phosphorus, magnesium, potassium, calcium and zinc.
"Among these, calcium and phosphorous are essential components of bone and teeth and deficiency of both lead to abnormal bones and teeth formation…"
The report found that potassium plays an important role in regulating nerve impulse and balancing sodium. A high consumption of potassium has been reported to protect against increasing blood pressure and other cardiovascular risks.
Kaoser Alam, a physician at Bangabandhu Sheikh Mujib Medical University, said there is an abundance of micronutrients, including vitamin b and C, in fermented rice.
However, a side effect of fermented rice is the drowsiness. "One should be aware…there might be coli-form of bacteria [in water] which might create problems in the stomach," he said.