Roads that will remain off-limits on Pahela Baishakh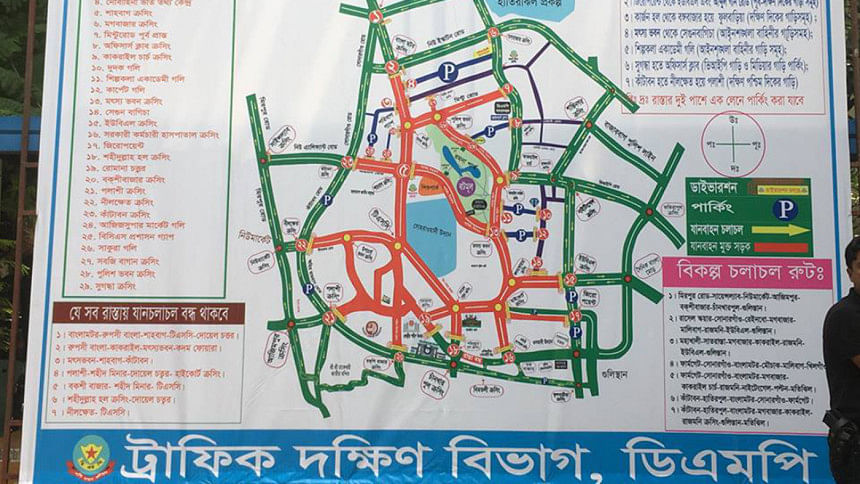 Owing to the Pahela Baishakh celebrations, traffic movement will be restricted on seven routes in Dhaka city on Saturday.
Dhaka Metropolitan Police (DMP) Commissioner Asaduzzaman Mia today said the following routes will remain off limit to traffic during the Bangla New Year celebrations:
1. Banglamotor-Ruposhi Bangla- Shahbagh-TSC- Doyel Chattar
2. Ruposhi Bangla intersection-Kakrail-Matsya Bhaban- Kadam Foara  
3. Matsya Bhaban-Shahbagh-Katabon
4. Palashi intersection -Shaheed Minar-High Court crossing
5. Bakshibazar-Shaheed Minar
6. Nilkhet-TSC
7. DU Shahidullah Hall crossing-Doyel Chattar.
The DMP chief gave the road map while briefing journalists on the Pahela Baishakh security measures at the DMP media center.