War crimes: RP Shaha murder case verdict any day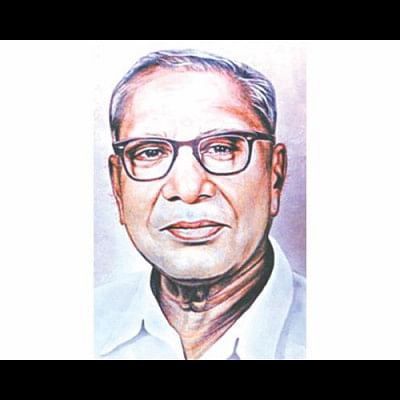 The International Crimes Tribunal-1 will deliver verdict any day in a case filed over wartime crimes including the abduction and killing of philanthropist Ranada Prasad Shaha and his son in 1971.
The three-member tribunal led by Justice Md Shahinur Islam kept the verdict waiting after both the prosecution and defence counsel completed their closing arguments in the case.
The lone accused -- Mahbubur Rahman, 69, from Mirzapur in Tangail -- has been in jail since November in 2016, and pleaded not guilty. He is facing three charges.
Prosecutor Rana Dasgupta demanded capital punishment of the accused saying that they have been able to prove all three charges. Defence counsel Gazi MH Tamim, however, demanded his acquittal saying that prosecution failed to prove charges.
Mahbubur was involved with Razakar Bahini during the war, investigators said. A Jamaat adherent, Mahbubur ran for the chairman post of Mirzapur Union Parishad as an independent candidate three times, but was defeated each time, they said.
The prosecution on January 10 last year pressed charges against Mahbubur for allegedly abducting and killing Ranada, widely known as RP Shaha; his son Bhabani Prasad Shaha and five others.
Mahbubur was also charged with abduction and killing of 55 others in two separate incidents in 1971.
The tribunal in March last year framed three charges and the prosecution produced 15 witnesses including the investigation officer of the case to prove the charges. Defence, however, declined to produce any witness.