Settlement in arbitration: HC seeks info on Dinajpur rape incident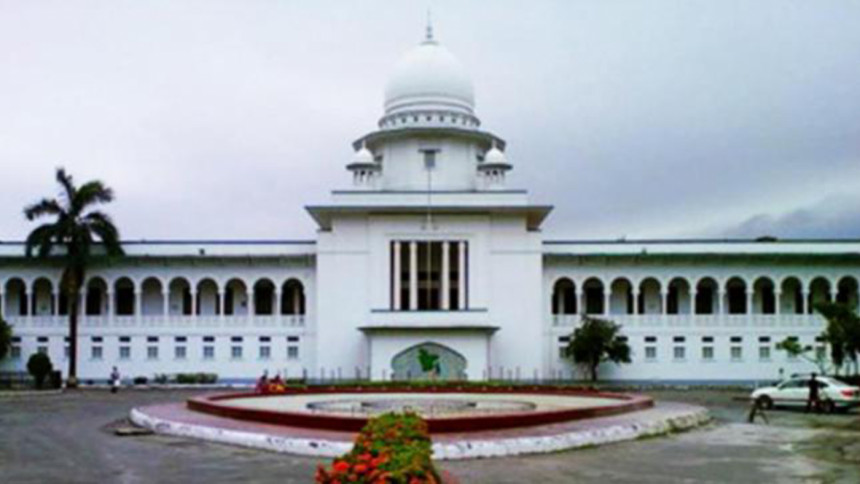 The High Court (HC) today wanted to know the action taken over the rape of a physically challenged child and the settlement of the issue at Tk 14,000 in an arbitration in Fulbari upazila of Dinajpur.
The court asked Deputy Attorney General Abdullah-Al-Mahmud Bashar to talk to the deputy commissioner and superintendent of police of Dinajpur, upazila nirbahi officer (UNO) of Fulbari and the concerned officer-in-charge of the Police Station for information and place it before this court on July 21.
The HC bench of Justice FRM Nazmul Ahasan and Justice KM Kamrul Kader passed the order on a suo moto (voluntary) move following a report published on Bangla daily Prothom Alo on Friday.
Barrister Abdul Halim placed the news report before the HC bench for necessary order.
According to the report, a 11-year-old physically challenged child was raped by one Mehedul Islam, 35, when she was returning home from a local shop at Rambhadrapur residential area at Shibnagar union in the upazila on July 3.
On the same day, one Shafiqul Islam, Union Parishad member Saiful Islam Bablu, village police Abbas Uddin and one of the neighbours Md Sujan forced the father of the victim to attend an arbitration and to sign on a blank stamp paper saying that he would not bring any charges against Mehedul.
The arbitrators fined Mehedul Tk 14,000 from which the victim's father was given Tk7,000 and the rest of the money was divided among the arbitrators.