Save the Children celebrates 100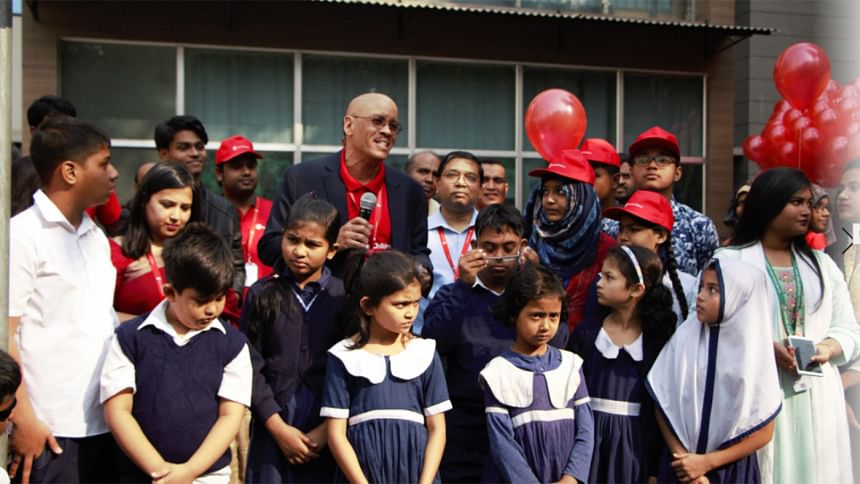 Save the Children has celebrated its 100th year of making the world a better place for children.
In Dhaka, celebrations were marked with an event at the country office in Gulshan yesterday, Save the Children in Bangladesh said in a press release.
The organisation's Country Director Mark Pierce said: "We want to build a beautiful world for our children with the help of our quality work, dedicated volunteers and the people of Bangladesh."
"Our commitment is to continue to work for the welfare of the children," he pledged.
In 1919, Save the Children was founded in London by Eglantyne Jebb on the belief of child welfare. Currently, the organisation is working in 120 countries. It is working in Bangladesh for the last 49 years.
More than 155 million children worldwide have come under the service of Save the Children. The organisation is going to complete its 100 years in April this year.