Registration of Shuprovat Paribahan bus cancelled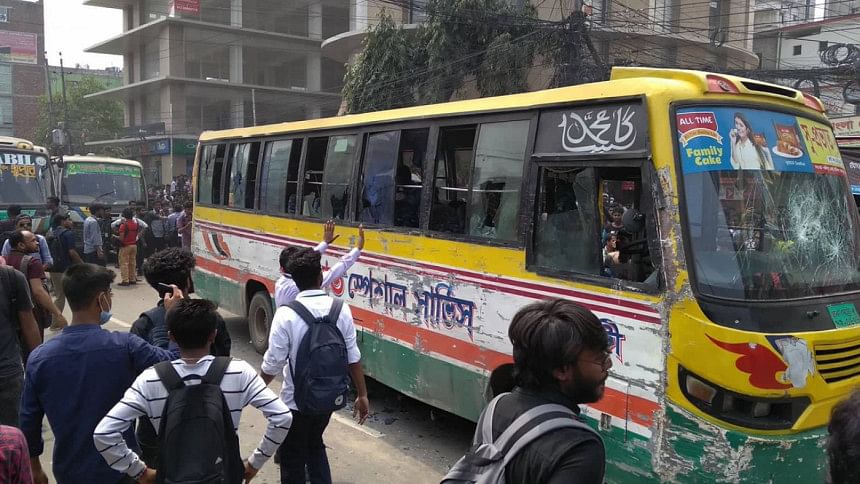 Bangladesh Road Transport Authority (BRTA) today cancelled registration of a bus of Shuprovat Paribahan that killed a student of Bangladesh University of Professionals (BUP) at Nodda near Dhaka's Bashundhara Residential area.
The registration of the bus (Dhaka metro-b-11-4135) has been cancelled temporally according to the section 128 of the Motor Vehicles Ordinance 1983, BRTA today said in a letter signed by its Assistant Director (engineer) M Rafiqul Islam, according to a report published on the news portal of DMP.
Abrar Ahmed, a student of International Relations of BUP, was killed after a bus ran him over in Nodda area this morning, sparking heavy protest among the students.
The incident took place around 7:30am when Abrar, who used to live in Bashundhara Residential Area, was passing through Pragati Sarani Road by using the zebra crossing, the agitating students said quoting witnesses.
Meanwhile, the agitating students protesting the death of one of their fellows have called for countrywide class boycott programme for tomorrow.