Police charged baton, tear shell to disperse them from Press Club area, former Tazreen workers claim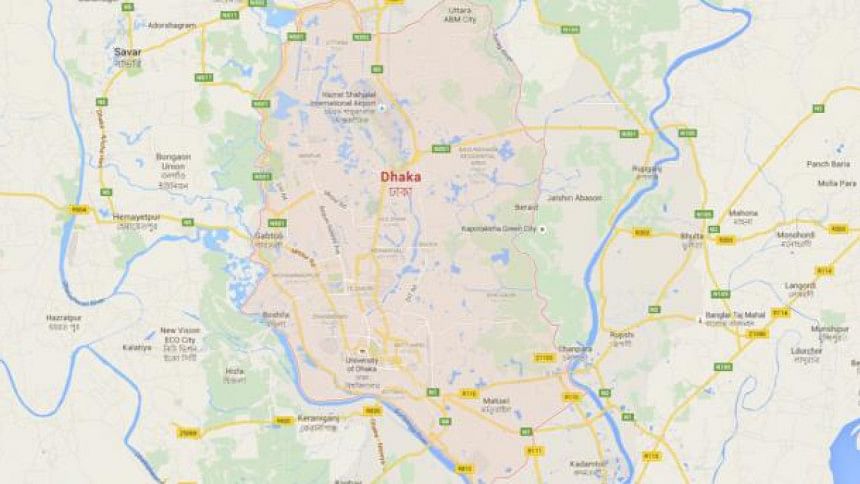 Police charged baton, fired tear gas shells and used water cannon on garment workers, including wounded former workers of Tazreen Fashions, to vacate the sidewalk in front of the Jatiya Press Club early today, workers and labour leaders alleged.
Around 42 former Tazreen workers had been staging a sit-in there for the past 80 days, demanding proper compensation, rehabilitation and treatment for their injuries sustained during the fire at Tazreen Fashions on November 24, 2012.
Besides, around 300 workers of A One Garment also joined them demanding arrears for the past 11 months.
The law enforcers charged baton, fired tear shells and water cannon around 4:30am while they were in sleep, the workers alleged.
"They beat us like animals," said Nasima Akter, one of the demonstrating injured workers of Tazreen.
"We didn't sleep the whole night, as police were taking preparations (arranging water cannons) to disperse us at midnight. Some of our labour leaders guarded us. Around 4:30am, we dozed off, thinking that they won't do anything... They started charging baton on the sleeping workers, shot tear shells and used water cannon," she added.
Jorina Begum, another wounded worker said, she was not being able to talk, due to the tear gas inhalation.
Shahidul Islam Sabuj, general secretary, Garments Workers Unity Forum expressed grave concern over this treatment. "Many of the workers were injured. We are not being able to find many," he said.
"Garment Sramik Mukti Andolon President Shabnam Hafiz was picked up in a prison van, but later she was released," Sabuj added.
A duty officer of Shahbagh Police Station, wishing not to be named, said that the garment workers were dispersed last night. He, however, did not want to speak about the matter further.
Sazzadur Rahman, deputy commissioner (Ramna Division) of Dhaka Metropolitan Police, said the DMP commissioner recently said that no meeting and rallies can be held here without prior permission.
"Since they have been here for some days without permission, we repeatedly told them yesterday to leave the place. They left the place this morning. We just did the monitoring," he told The Daily Star.