JS body unhappy over irregularities at Rooppur plant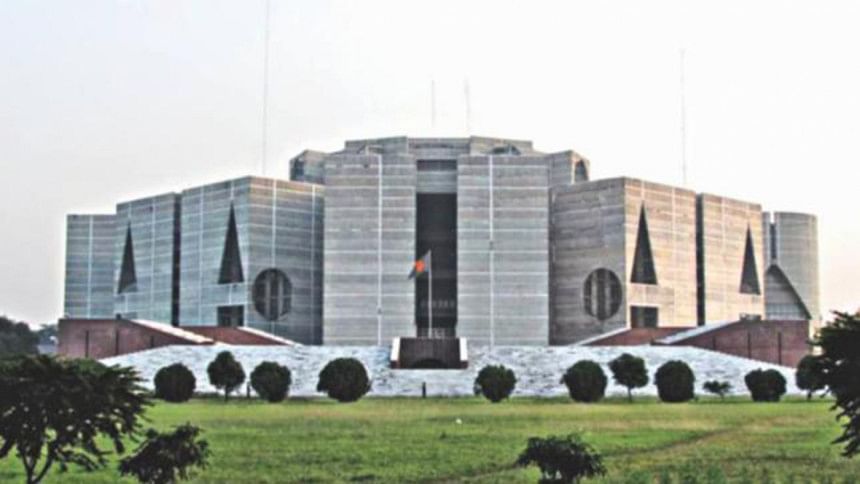 The Parliamentary Standing Committee on Ministry Of Science And Technology today expressed dissatisfaction over irregularities in purchasing furniture and other household products for officials and employees of Rooppur Nuclear Power Plant in Pabna.
Standing committee chairman AFM Ruhal Haque from a meeting at parliament complex today asked the ministry to check repetition of such irregularities in the future, a statement of parliament secretariat said.
According to meeting sources, committee member M Habibe Millat raised the issue in the meeting saying that the government was embarrassed for the alleged irregularities. Later Ruhal, asked the science and technology Yeafesh Osman and its secretary M Anwar Hossain to explain the matter.
The committee also sought an explanation that why the ministry failed to monitor the irregularities.
Responding the query, Science And Technology ministry representatives said that they never monitored the project as the Public Works Department was assigned to conduct the work of purchasing furniture and other household products for officials and employees of Rooppur Nuclear Power Plant.
They also informed that concerned authority already has formed two probe committees in this regard.
Earlier on Monday, Prime Minister informed the House that person involved in the alleged corruption in buying 'pillows and other household items' for the Ruppur Nuclear Power Plant residential area had been involved in the Chhatra Dal, the student wing of the Bangladesh Nationalist Party (BNP).
According to reports in the media as well as on social media, the purchase prices of various items to furnish the project's 966 apartments for the Russian engineers and others were abnormally higher than the market prices.
The reports claimed that each pillow was bought for Tk 5,957 and the cost of carrying it to an apartment was Tk 760. An electric stove cost Tk 7,747 and the carrying cost from the ground floor to the top one cost Tk 6,650.
The reports also said that the price of an electric iron was Tk 4,154 and the carrying cost Tk 2,945.
Media reports also said that the salary of the project director was Tk 4.96 lakh. Besides, he will be the executive director of the project, so he can receive an additional Tk two lakh. In addition, the salary of each driver was around 73,000, cooks would get Tk 63,000.
The total cost for the Rooppur Nuclear Power Plant stands around Tk 1,13,025 crore.