Probe on to crack 'Hercules' mystery
Home boss says killing of rape accused unjust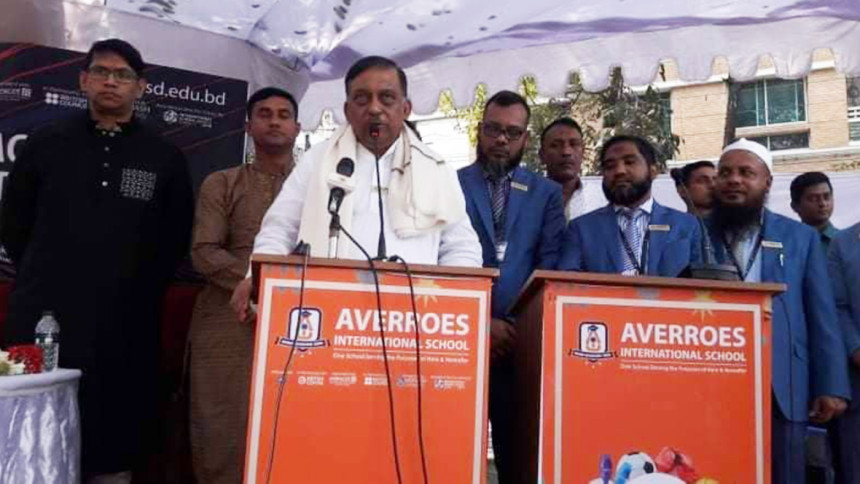 Home Minister Asaduzzaman Khan yesterday said law enforcers were carrying out an investigation to unravel the mystery surrounding the murders of suspected rapists using the name of "Hercules".
"No killing is acceptable to the government or the state. I think those who are killing using the name of 'Hercules' are not doing right," he said.
The minister was talking to journalists after attending a reception to Liberation War heroes and annual sports day programme at Averroes International School in the capital's Lalmatia.
Rapists deserve strict punishment, but the killers should have handed them over to law enforcers, said Asaduzzaman.
The "Hercules" issue came to light after bodies of three rape accused were found in different areas of the country in recent weeks, with a note hanging around their necks.
"This is the consequence of a rapist. Be aware rapists…Hercules," read the note.
On February 1, police recovered the body of 20-year-old Rakib Hossain from Jhalakathi's Rajapur upazila. He was accused in a case filed with Bhandaria Police Station in Pirojpur over the alleged gang rape of a madrasa student.
The student was allegedly gang raped by two men on January 14 when she was on way to her grandparent's house. Three days later, her father filed the rape case accusing Rakib and Sajal.
Police on January 24 recovered Sajal's bullet-hit body from Jhalakathi's Kathalia upazila, with a similar note hanging around his neck.
The home minister yesterday said, "We have noticed one or two such incidents. We will unravel the mystery of the murders through investigations."
He also urged people, including teachers of schools, colleges, madrasas, imams of mosques and journalists, to stand against drug abuse.
"Our prime minister has been working towards building corruption-free Bangladesh and establishing good governance," he said, adding that the next generation must be saved from drug addiction.