HC revokes its order to keep vacant post of ACC DG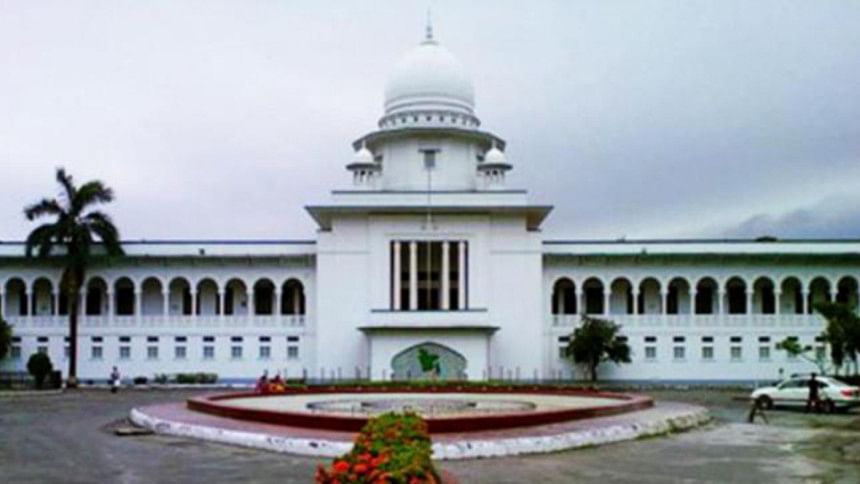 The High Court today withdrew its earlier order that asked the authorities concerned to keep vacant the post of director general set for promoting suspended Anti-Corruption Commission (ACC) Director Khandaker Enamul Basir.
Enamul Basir was earlier suspended for his alleged involvement with taking bribe for suspended deputy inspector general (DIG) of police Mizanur Rahman, now in jail, in a corruption case.
The bench of Justice Md Ashfaqul Islam and Justice Mohammad Ali passed the order after the hearing on a writ petition filed by Enamul Basir on January 2.
Advocate Khurshid Alam Khan, who represented the ACC in the court, told The Daily Star that the HC withdrew its earlier order as Enamul Basir was earlier suspended for his alleged involvement for taking bribe from DIG Mizan.
Following the HC order, there was no legal bar to appoint another official to the post director general of the ACC, Khurshid added.
Advocate Kamal Hossain appeared for Enamul Basir.
Earlier on January 29, the HC passed an order to keep vacant the post of ACC's director general for Enamul Basir following a writ petition.
The court also issued a rule in this regard.
Earlier on June 10, the ACC suspended Enamul Basir on charges of leaking information and breaching service discipline.
The move came a day after a private television channel aired a report in which DIG of police Mizanur Rahman alleged that Basir took a bribe of Tk 40 lakh from him for clearing him of a graft allegation.