HC to pass order on Khaleda's treatment tomorrow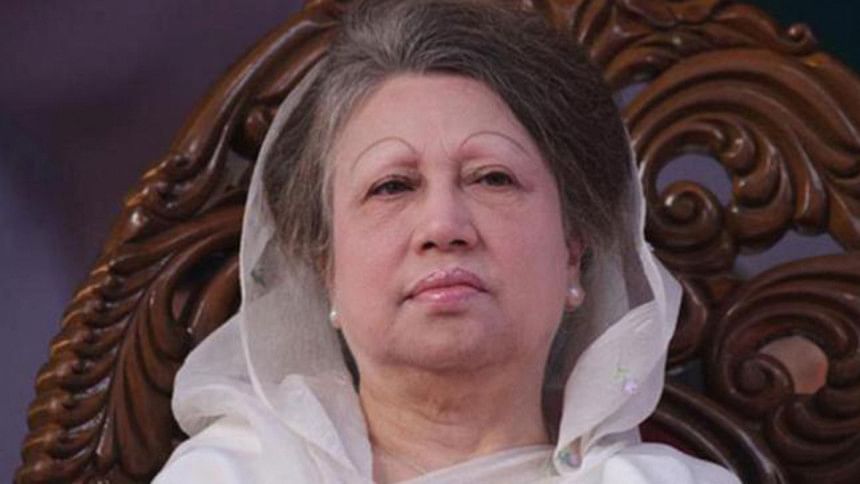 The High Court today fixed tomorrow for delivering its order on a writ petition filed by BNP Chairperson Khaleda Zia seeking its directive on the government to send her to specialized United Hospital for treatment.
The bench of Justice Sheikh Hassan Arif and Justice Razik-Al-Jalil set the date after concluding the hearing on the petition.
During the hearing, Khaleda Zia's lawyer Advocate AJ Mohammad Ali told the court that the government has formed the medical board with the doctors of Swadhinata Chikitsak Parishad, a pro-Awami League doctors' forum, for the treatment of Khaleda Zia.
Khaleda Zia may not get fair treatment from this medical board, although getting fair treatment is her fundamental right, he said.
He prayed to the HC to direct the government to send Khaleda Zia to a specialized United Hospital as per her choice for treatment.
Attorney General Mahbubey Alam opposed the writ petition, saying that the jail authorities have taken steps for providing necessary treatments to Khaleda Zia.
On September 9, Khaleda filed the writ petition on health grounds as she has been suffering from various illnesses. In her petition, she prayed to be admitted to a specialised hospital.
Meanwhile, a medical board formed by the government on September 13 recommended Khaleda to be admitted to Bangabandhu Sheikh Mujib Medical University (BSMMU).
The former prime minister was jailed on February 8 after a Dhaka court convicted and sentenced her to five years' imprisonment in Zia Orphanage Trust corruption case.