CID to match DNA of Chawkbazar victims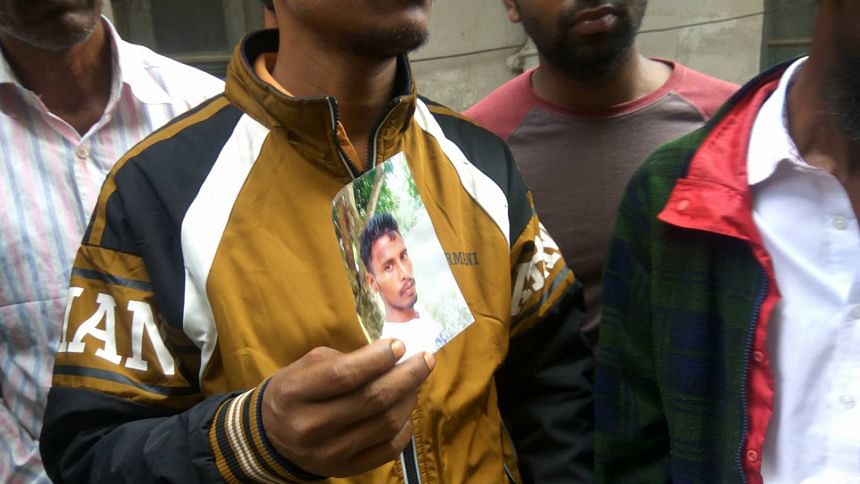 Criminal Investigation Department (CID) will be profiling the DNA of the unidentified victims of Chawkbazar fire for handing over the bodies.
CID today collected DNA samples of the relatives of 16 missing people killed in the Chawkbazar inferno for conducting DNA test, Nusrat Yasmeen, assistant DNA analyst of CID, said in front of Dhaka Medical College morgue this afternoon.
Relatives of five deceased are yet to provide samples for DNA profiling, she told reporters, adding that it may take three to six months to get the results.
Md Rajibul Islam, Dhaka district's assistant deputy commissioner, confirmed The Daily Star of the development. He said, DNA samples of the corpses have already been collected.
CID collected DNA samples of the families claiming missing persons at DMCH for cross matching starting from 11:00am today.
Shahjadi Sultana, a fire service officer at the central information desk at DMCH, told The Daily Star the bodies will be handed over after DNA profiling.
So far dead bodies of 46 victims were identified and handed over to the relatives.
The cross matching will be done today and tomorrow, Abdullah Al Mamun, data entry operator at CID's DNA laboratory, told The Daily Star.
Today's matching will be held at Dhaka Medical College. Tomorrow, the matching will be done at CID office in Dhaka's Malibagh, he said.
An information centre has been opened at Dhaka Medical College Hospital to convey updated information about the victims of Chawkbazar fire.
The centre is being jointly run by Ministry of Disaster Management and Relief, district administration, and Fire Service and Civil Defence.
It is from this centre the unidentified corpses will be handed over after DNA matching, Shahjadi Sultana, the information officer of fire service, told The Daily Star.
The hotline to the information centre is -- 01737084914.
A devastating fire broke out at Old Dhaka's Chawkbazar area around 10:40pm on February 20, leaving 67 people dead at the spot.
Autopsies found all the victims were burned alive.
The victims are mostly pedestrians, people travelling on rickshaws and cars, residents of the buildings as well as owners and staffers of the shops and warehouses at the buildings.
The Chawkbazar fire, which sparked from a chemical warehouse, is the second deadliest chemical-fuelled fire in the country after the 2010 Nimtoli incident.