Amir Khasru's Writ Petition
HC order on Sept 16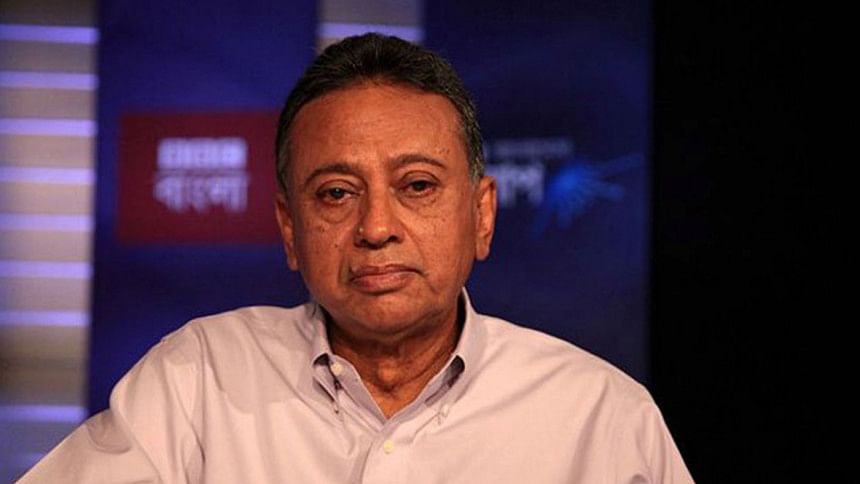 The High Court (HC) yesterday fixed September 16 for delivery of order on a writ petition filed by BNP leader Amir Khasru Mahmud Chowdhury against the notices issued by the Anti-Corruption Commission (ACC).
The ACC in those notices had asked Amir Khasru to appear before it for quizzing over graft allegations against him.
The BNP leader was scheduled to appear before the anti-graft body on September 10, but he did not appear before it, saying that a writ petition in this regard is pending with the HC.
His lawyers said the writ petition filed by the BNP leader on September 3 sought stay on the ACC notices as those were not issued in accordance with the law.
However, the bench of Justice Borhanuddin and Justice Md Mostafizur Rahman refused to hear the writ petition and cleared the way for the ACC to interrogate him.
Yesterday, following the refusal, the BNP leader moved the petition to the bench of Justice Md Nazrul Islam Talukder and Justice KM Hafizul Alam.
The HC bench held a brief hearing and fixed September 16 for passing the order.
Barrister Moudud Ahmed appeared for Amir Khasru while Advocate Khurshid Alam Khan represented the ACC.
On August 16, the ACC sent a notice to Amir Khasru, asking him to appear before it on August 28 for interrogation over graft allegations.
That day, the BNP leader made a time petition to the ACC for collecting necessary documents.