ACC to go after big shots
Says its chairman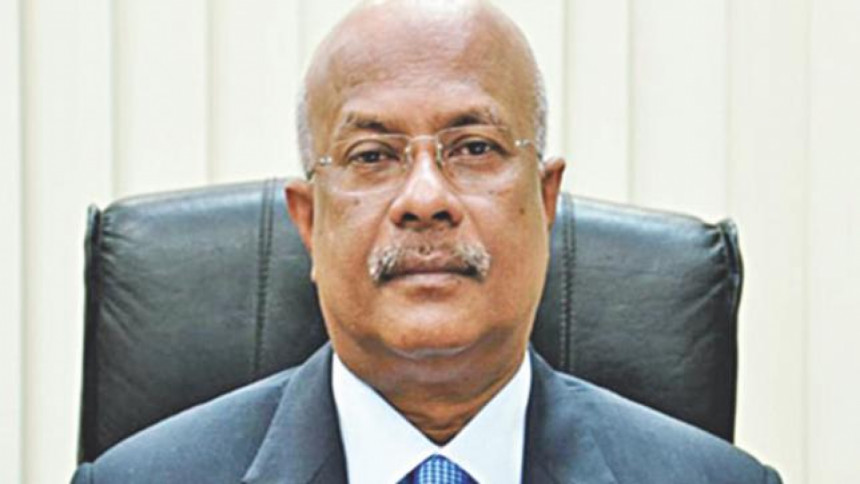 The Anti-Corruption Commission will catch some big names in corruption, said its Chairman Iqbal Mahmood yesterday.
"In a war, you don't always advance. For strategic reasons, you often have to retreat....  We are preparing traps. Soon you will see many corrupt people are behind bars," he said, addressing the inaugural session of a national conference organised jointly by Transparency International Bangladesh, Sonak-Sojon, Yes-Yes Friends, and YPack.
"Uprooting big trees is not so easy task," he said after TIB Executive Director Dr Iftekharuzzaman asked him why high-profile corrupt individuals were not arrested.
Around 2,600 students and professionals attended the event at Bangabandhu International Conference Centre in the capital.
"There is a gap between public expectation and ACC's activities…. But whenever we will begin an investigation we will go to its end. I firmly make it clear that ACC is not created to show favouritism towards the government or its organisations."
According to Transparency International's Global Corruption Perceptions Index of 2017, Bangladesh stands ranked 143rd (17th from bottom), among 180 countries.
Bangladesh has moved two notches up in the Index, but the scale of corruption in the country remains alarming, according to the corruption watchdog.
TIB observed last week that the factors that prevented Bangladesh from doing better include non-fulfilment of government's commitment to curb corruption; high-profile corruption rarely addressed; political and government position perceived as means of enrichment; unabated land, river and water-body grabbing; weakening accountable institutions; denial syndrome, impunity; lacking in effectiveness and independence of the Anti-Corruption Commission; and shrinking media and civil society space.
At yesterday's event, former TIB chairman M Hafizuddin Khan said Bangladesh made good progress, but a little more effort was needed to curb corruption.