Head of 'Neo JMB' female wing nabbed by CTTC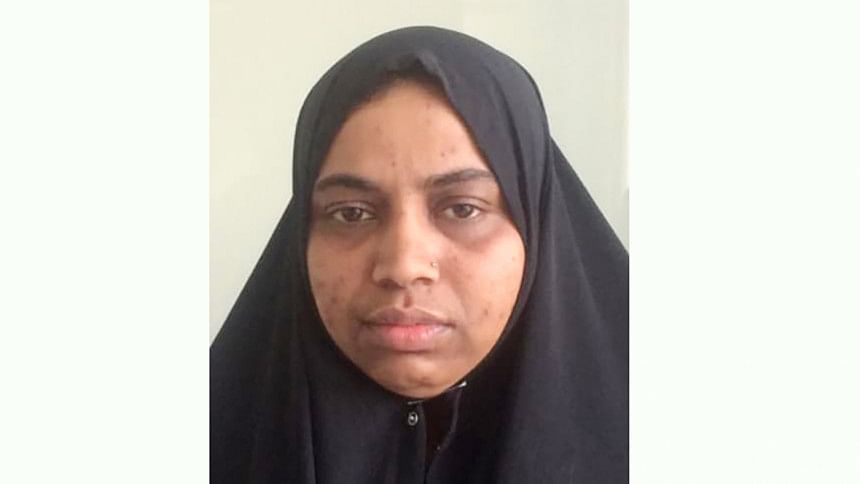 Counterterrorism officials arrested the alleged chief of the female wing of militant group "Neo JMB" from the city's Kamalapur area on Tuesday afternoon.
Arrestee Asmani Khatun alias Asma, 28, was connected with fellow militants online using different pseudonyms like Bandi Jibona and Nikhoj Alo, said SK Imran Hossain, assistant commissioner of Counter Terrorism and Transnational Crime (CTTC) unit of Dhaka Metropolitan Police.
The CTTC official said Asma had been secretly recruiting female members online for a long time after becoming head of the female wing.
Many operatives who had left their homes to join militant activities through her persuasion were arrested earlier, the official said.
She was also linked online with top "Neo JMB" leaders including Islam Al Hindi, Abu Dujana and Abu Mohammed.
CTTC officials said Asma, accompanied by four to five unknown others, gathered at Kamalapur area on Tuesday as part of their plans to carry out destructive activities and destroy public property.
A drive is underway to arrest Asma's accomplices who are still on the run, they said.
A case was filed under the Anti-Terrorism Act with Motijheel Police Station in this regard.
A Dhaka Court today placed her in three-day remand after police produced her before it with a 10-day remand prayer.