6 Neo JMB operatives arrested in Ctg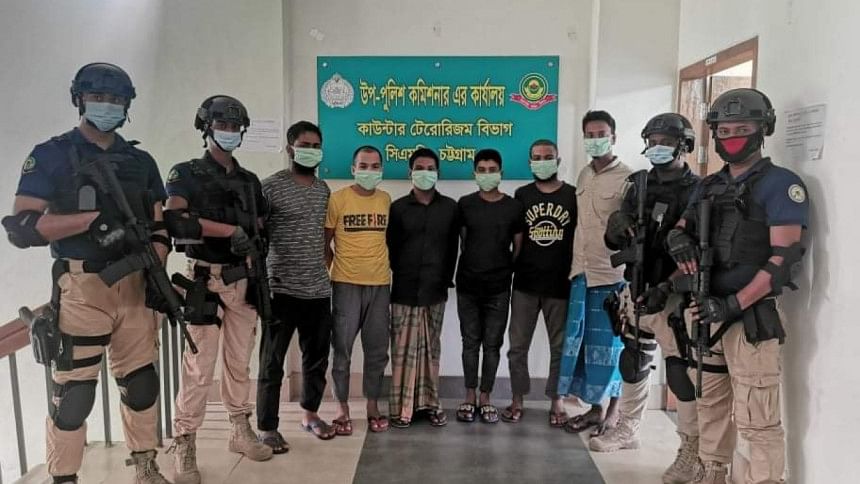 Members of Counter Terrorism Unit of Chattogram Metropolitan Police in separate drives arrested six operatives of Neo JMB in connection with the bomb blast at a traffic police box in port city's Sholoshahar Gate-2 area on February 28 this year.
The arrestees are Md Mohidul lslam (24), Md Jahir Uddin (28), Md Moinuddin (20), Md Abu Sadek (19), Md Rahmat Ullah Akib (24) and Md Alauddin (23), said CT sources.
Among them, Mohidul and Jahir were arrested from Kolabazar area of Bandarban district while the rest was arrested from Lohagara upazila of Chattogram.
Additional Deputy Commissioner (ADC) Asif Mohiuddin of Counter Terrorism Unit, CMP said all six are active operatives of Neo JMB.
"They told police that they were working to establish Shariah law in the country," he said, adding that police during investigation found their involvement in the bomb blast and later traced them in Bandarban and Lohagara upazila.
With them, a total of 10 Neo JMB men have been held in connection with the blast. Five persons including two policemen were injured in the bomb blast.