'Mugger' killed when Rab fires in 'self-defence' in Hatirpool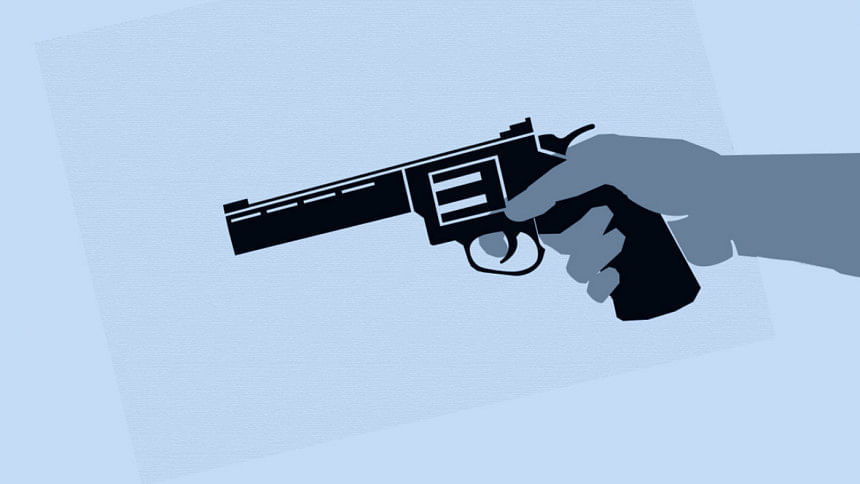 A suspected mugger was killed in Rab firing when he tried to open fire at the elite force members in Hatirpool area of Dhaka early today.
The deceased was identified as Sushan Mitra alias Suman, Rab-2 Superintendent of Police Muhammad Mohiuddin Faruqi told The Daily Star.
When a team of Rapid Action Battalion (Rab) was patrolling Mirpur road, they heard shout of passers-by "muggers, muggers" coming in front of Labaid Hospital near Science Lab, the official said.
As they reached the spot, they saw a motorcycle carrying three riders were taking a U-turn and moved towards New Market. After being chased by the Rab team, the motorcycles went towards Kalabagan and finally made their way to Panthapath.
But Rab members managed to capture them, when they reached near Eastern Plaza in Hatirphool area, the Rab official said.
At this point, one of the bikers tried to brandish a pistol which prompted Rab to shoot at them, leaving him dead on the spot, Mufti said.
Another person was injured in the incident while one managed to flee, the official said.
Rab recovered a bag from their possession from which they found some snatched items, he added.