MPO enlistment not a good programme: Muhith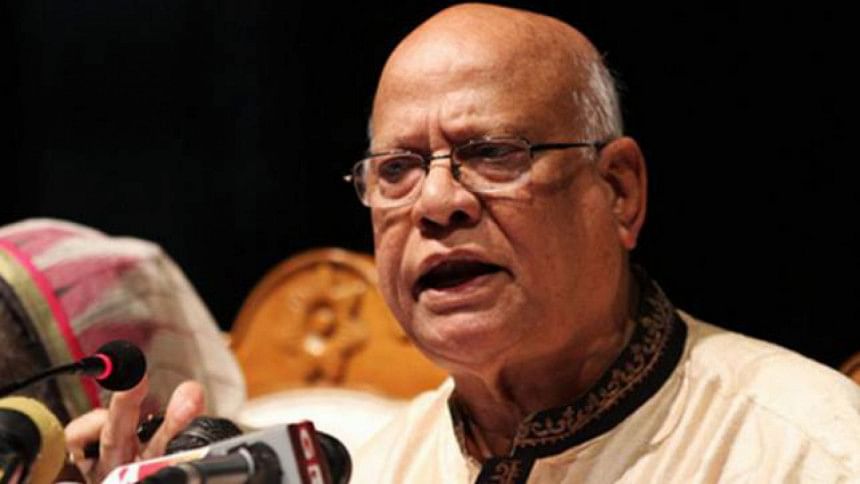 Finance Minister AMA Muhith today told parliament that the Monthly Payment Order (MPO) of the educational institutions is not a good programme as there are many forgeries in the system.
"The Monthly Payment Order programme is a bad system. Despite this, we have still been continuing it," Muhith told the House while responding to a question of Tariqat Federation MP Najibul Bashar Maizbhandari.
The finance minister said that the MPO system does not play any significant role in improving the quality of the education in the country.
"Rather stipend and school feeding activities play special roles. You (MPs) should raise your voices in this regard," he said.
Muhith, however, said the education minister has been trying to reduce forgery in the MPO system.
The finance minister said allocation has been given in the budget for the Fiscal Year 2018-19 to bring the educational institutes under the MPO system.