Mintoo challenges nomination cancellation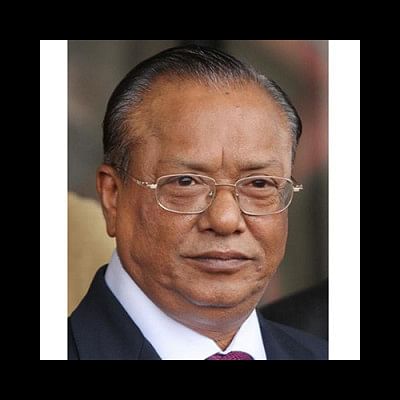 Abdul Awal Mintoo, a BNP-backed mayoral candidate for Dhaka North City Corporation, filed a writ petition with the High Court today challenging cancellation of his nomination.
In the petition, Mintoo sought the High Court's directives upon the Election Commission to allow him to participate in the city polls.
The HC may hold hearing on the petition tomorrow, Mintoo's counsel AKM Ahsanur Rahman told The Daily Star after submitting the petition.
Mintoo also prayed to the court to issue a rule upon the EC and the government to explain why the cancellation of his nomination should not be declared illegal, Ahsan said.
On April 1, the DNCC returning officer rejected his nomination papers as the BNP heavyweight had picked an unqualified voter to support his candidacy.
On April 2, Mintoo filed an appeal with the Dhaka divisional commissioner, challenging the decision. But Commissioner Zillar Rahman rejected the appeal yesterday.
Under the election law, a DNCC voter has to propose one's candidacy and another has to second it.
Abdur Razzaque, who supported Mintoo's nomination, was a voter of Uttara-13 under Harirampur union parishad which is outside the DNCC area.