Legal notice served seeking security for Nur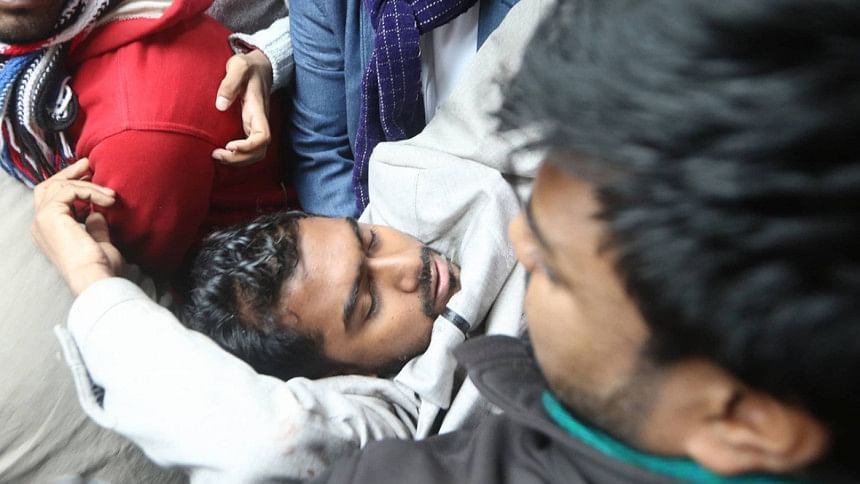 A Supreme Court (SC) lawyer today sent a legal notice to the government and Dhaka University authorities requesting them to provide adequate security to Ducsu Vise President Nurul Haque Nur in seven days.
Advocate Moniruzzaman served the legal notice to the home secretary, vice chancellor and proctor of the DU to ensure security for Nur.
In the notice, he said appropriate legal action against the respondents will be taken if adequate security is not ensured for Nur in seven days.
It is constitutional duty of the state to protect the life of all citizens. Nur is not a child of this country, he is also an institution as he has been representing general students of the DU, he said in the notice.
Nur has faced heinous attacks for several times, so special security measure needs to be taken for him, the lawyer said in the legal notice.
On December 22, activists of a faction of Muktijuddho Moncho, mostly comprised of Chhatra League men, again beat up and injured Ducsu Vice President Nurul Haque Nur, storming into his office at the Ducsu building yesterday. 
At least 27 of his supporters were injured in the attack carried out around 12:45pm after Ducsu Assistant General Secretary and BCL leader Saddam Hussain threatened Nur with dire consequences if he didn't leave his office.
Dhaka University Proctor Prof AKM Golam Rabbani went to the spot around 1:00pm and sent 20 of the injured to Dhaka Medical College Hospital (DMCH). Of them, 14 were released after primary treatment, and six others, including Nur and Tuhin Farabi, were admitted to the hospital.