'If law is being used against humanity, it must come to an end'
Says, Dr Kamal at conference on 'access to justice, healthcare' being held at DU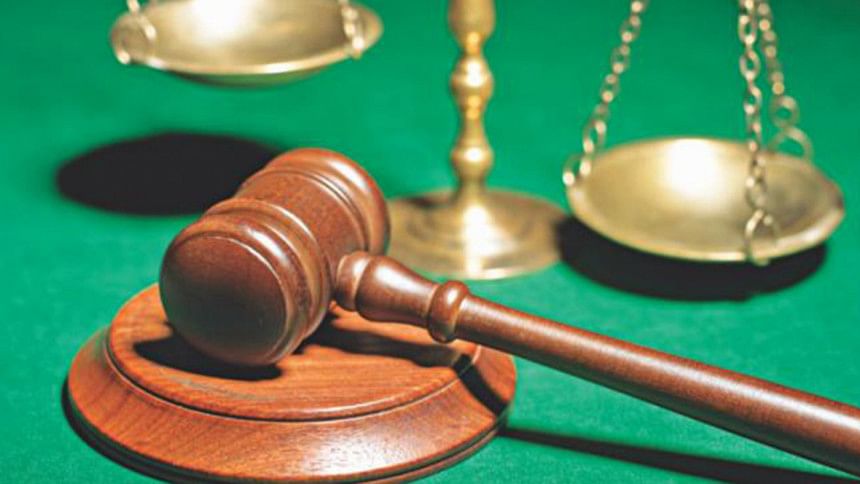 The social fabric across South Asia is made up of class, caste and gender, resulting in an unequal system.  So, how much healthcare, livelihood, shelter and justice are accessible depends on a person's identity defined by society.
Many things have been done by governments, rights organisations and civil society members to ensure that marginalised people and women get better services available but inaccessible to them, speakers at a regional conference said, but more is to be done within a framework and guidelines for further improvement of the situation and to make the changes sustainable. 
The Department of Law at Dhaka University and Bangladesh Legal Aid and Services Trust (BLAST) jointly organised the South Asia regional conference titled "Gender, Rights and Choices: Access to Justice in a Megacity" at DU Senate Bhaban in the capital.
Prof Md Akhtaruzzaman, vice-chancellor of the DU, inaugurated the two-day conference yesterday, where several lawyers, government officials, researchers, legal aid and rights organisations from home and abroad took part to assess the overall status of access to justice and healthcare in the region.
Discriminatory attitudes towards women and other marginalised people including transgender as well as financial division in society are major obstacles to ensuring proper healthcare, employment and access to justice, speakers said.
When women need legal services, they usually face hassles, including non-cooperation from the authorities. Such a situation contributes to the perpetuation of violence against them.
Women face different forms of violence, which results in early and forced marriages, dowry and rape. But, many of them are not aware of their existing rights, remedies and how they can seek legal protection.
Eminent lawyer Dr Kamal Hossain said law has immense power and it is required to be applied appropriately, irrespective of gender and social class.
"If law is being used against humanity, that must come to an end. A judiciary that operates independently should ensure welfare of all people in the country," said Dr Kamal, a senior advocate of the Supreme Court.
Referring to the developments noticed in Dhaka's slum areas after the implementation of Shokhi project by legal aid organization BLAST with support from the Netherlands Embassy in Dhaka, ASM Amanullah, prof of the sociology department, Dhaka University, said about 90 percent or more of the households became aware of their rights and that child marriage was a health concern.
A recent poll of 19 megacities reveals that Dhaka is the seventh worst megacity for women overall and fourth worst for women facing the risk of sexual violence and harassment.
Healthcare providers are not aware of gender-based violence and even if they are, they don't get legal support while working with victims, said Ayesha Afroz Chowdhury, of the health and family welfare ministry.
There are eight One-stop Crisis Centres at district level across the country to provide support to women victims of violence, and considering the existing scenario, the facilities seem highly inadequate, she added.  
"We [Bangladesh] came so far from where the country was in 1971 [after the liberation war] in terms of maternal mortality rate, child mortality rate, reproductive healthcare, but things are now somewhere static," said Shayla Ahmed, a medical team lead of Maya Apa, a messaging service through which people can communicate with experts for suggestions and advice.
In trying to make healthcare available to the poor, often health issues of the urban poor in Bangladesh remain neglected. The nation hasn't made much progress either in terms of sexual health, and religion becomes an excuse to resist any change in this regard, Shayla added.
Social inclusiveness, good governance and equal representation of different communities in power are imperative to ensure that people, irrespective of their social status, get access to legal and other services, said Geeta Menon who has long experience working in slums in India.
In his speech, Prof Akhtaruzzaman urged lawyers, academicians and social activists to work together to uphold gender equality, social justice and women empowerment.
Leoni Cuelenaere, ambassador of the Netherlands; Prof Rahmat Ullah, dean of the Faculty of Law at DU; barrister Sara Hossain, honorary executive director of BLAST, and Attorney Marlon Manuel, a senior advisor of Global Legal Empowerment Initiative also spoke.