HC directs govt to probe death of mother after C-section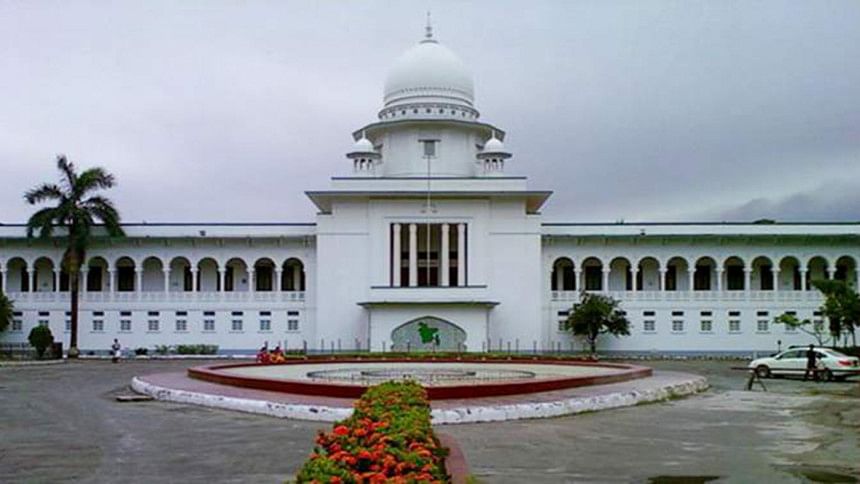 The High Court today directed the government to form a three-member expert committee to inquire into the allegation of negligence against a doctor and two others causing death of a mother after giving birth to child at Dr Zahed Memorial Shishu Hospital in Faridpur.
Health secretary and Director General of the Directorate General of Health Services (DGHS) have been asked to constitute the committee with three doctors of Gynecology and Obstetrics Department and to submit the probe report before the HC in three weeks.
The HC bench of Justice M Enayetur Rahim and Justice Md Khairul Alam passed the order following a writ petition filed by Advocate Md Ishtiak Ahmed, a Supreme Court lawyer, seeking necessary order in this regard.
Petitioner's counsel Barrister Mainul Islam told The Daily Star that Khairunnahar, a lecturer of Faridpur Halima Girls School and College, gave birth to a female baby through a Caesarean section (C-section) operation on August 30 this year after which the mother died on September 31.
Khairunnahar's husband Safwan Karim reportedly alleged Dr Dilruba Zeba, a gynaecologist of Faridpur Medical College Hospital, conducted operation of his wife before the scheduled time, and doctors and nurses on duty at Zahed Memorial Shishu Hospital were not found when his wife becomes sick after the operation, he said.
Khairunnahar died due to the negligence of doctors and administration of Zahed Memorial Shishu Hospital, Sawfan told the media.
Ishtiak Ahmed filed the writ petition recently based on a report published on Bangla daily Samakal on September 1 under the headline "allegation of mother's death due to negligence of the doctor in Faridpur". 
Zahed Memorial Shishu Hospital's General Secretary Md Salahuddin Farid told the newspaper that Dilruba Zeba conducts the operation at Zahed Memorial Shishu Hospital as a guest physician and there was no negligence in providing treatment to Khairunnahar.
Dr Dilruba told the newspaper that Khairunnahar was admitted in the hospital as a critical patient and they tried to make her cure through operation at a scheduled time.
The patient died of heart failure and brain haemorrhage, he added.
Advocate MK Rahman appeared for the petitioner while Deputy Attorney General Amit Dasgupta represented the state.