Hiding info: Dhaka attack survivor Tahmid cleared of charge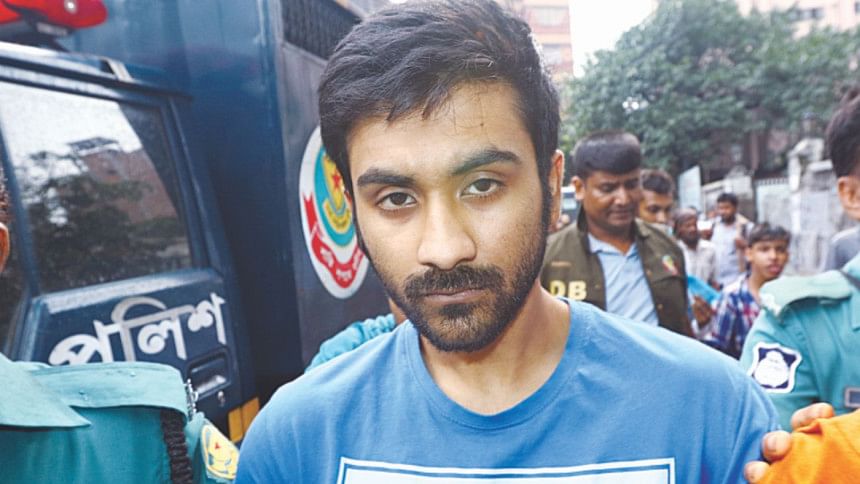 Tahmid Hasib Khan, one of the survivors of the terrorist attack in Gulshan Holey Artisan Bakery on July 1 last year, was acquitted of charge filed against him for not giving information to police about the case.
Metropolitan Magistrate of Dhaka Mahmudul Hasan passed the order as the charge brought against Tahmid was not proved.
READ MORE: Tahmid freed on bail, cops find he'd no link
A Canadian university student, Tahmid, was released on bail on October 2 last year. On the same day, the court asked the law enforcers to press charges against Tahmid for hiding information.
READ ALSO: Tahmid didn't cooperate in probe
Tahmid and former private university teacher Hasnat Karim were arrested on August 3 under section 54 of the Code of Criminal Procedure (CrPC) for "instigating" the Gulshan café attackers.
The attackers killed 20 hostages -- nine Italian, seven Japanese, two Bangladeshis, one Indian and one Bangladesh-born US citizen -- and two police officers on July 1.
READ MORE: Hasnat, Tahmid sighted finally
Tahmid was at the restaurant with two friends when the attack took place.
Islamic State took credit for the attack and published photos of the victims and the attackers within hours but the government blames JMB, a banned militant outfit for the attack.