Govt may review VAT on tuition fees: Muhith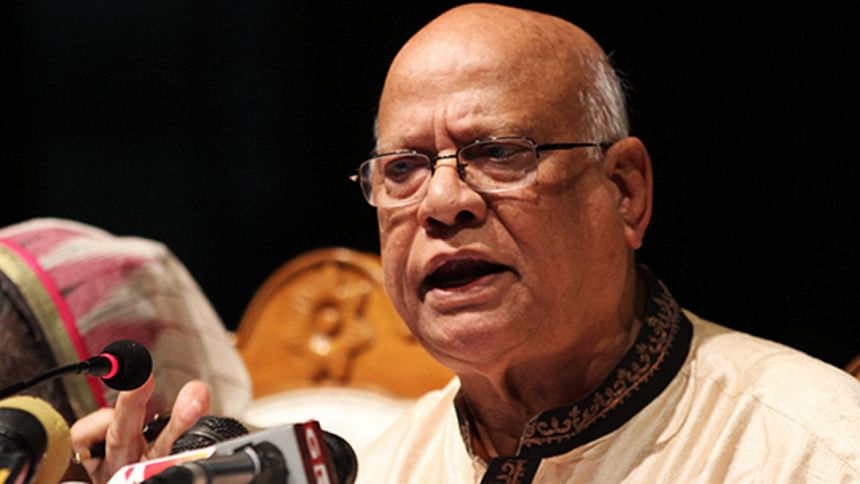 Finance Minister AMA Muhith has softened his position about the VAT on private universities' tuition fees saying the government may review the decision.
"We always feel the necessity of reviewing (the decision)," Muhith said while speaking to reporters at his office at Bangladesh Secretariat this evening. "It's not like that we are at a rigid position."
The finance minister said in the last few years the government took different steps but those have been changed through reviews.
Earlier yesterday at a programme in Dhaka, Muhith said the VAT on private universities will not be withdrawn. "We have to expand the scope of revenue collection. To do so we need to push different areas."
Meanwhile, students pursued mass protests in Dhaka and other parts of the country and put road blockades along key points in the capital, severely disrupting traffic in strike against 7.5 percent VAT on private university tuition fees.