FR Tower design: Rajuk ex-chairman asked to surrender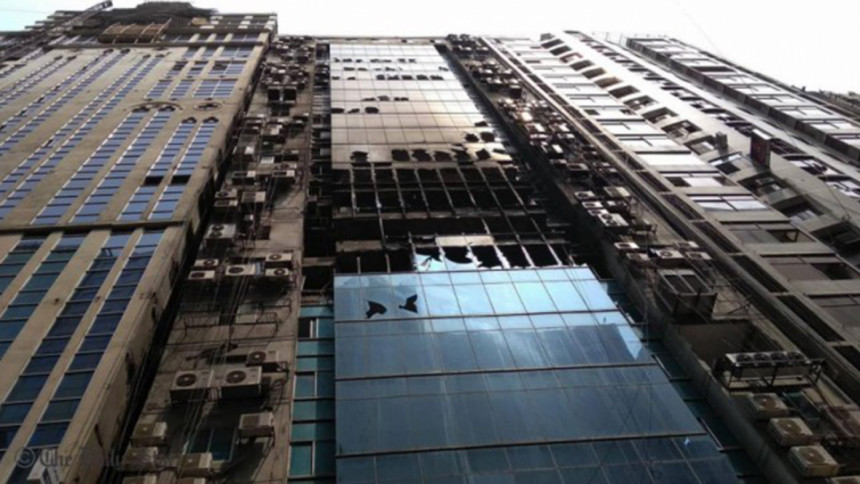 The HC today directed former Chairman of Rajdhani Unnayan Katripakkha (Rajuk) Eng KM Harun and its two existing officials to surrender before a lower court in six weeks in a corruption case filed for forging a design for the construction of FR Tower.
The two Rajuk officials are Aurangzeb Siddique Nannu and Md Nazrul Islam.
The court, however, granted six-week anticipatory bail to the former Rajuk chairman in this case.
The HC bench of Justice Md Nazrul Islam Talukder and Justice KM Hafizul Alam passed the order after hearing three separate petitions filed by the accused seeking anticipatory bail in the case.
Hover mouse pointer or tap on mobile screen to interact with the profile of loved ones we lost in Banani FR Tower fire
The Anti-Corruption Commission filed the case with Gulshan Police Station on October 7 last year against the trio on charge of committing corruption and forgery in the design plan for FR Tower at Banani.
On March 27 this year, A deadly fire broke out at FR Tower, killing 25 people and injuring 73 others.
Accused Harun, Aurangzeb and Nazrul today appeared before the HC bench for bail in the case.
Barrister Shafique Ahmed and Advocate AM Aminuddin appeared for the petitioners while Adv Khurshid Alam Khan argued for the ACC.