Fire at Dhaka's Kataban market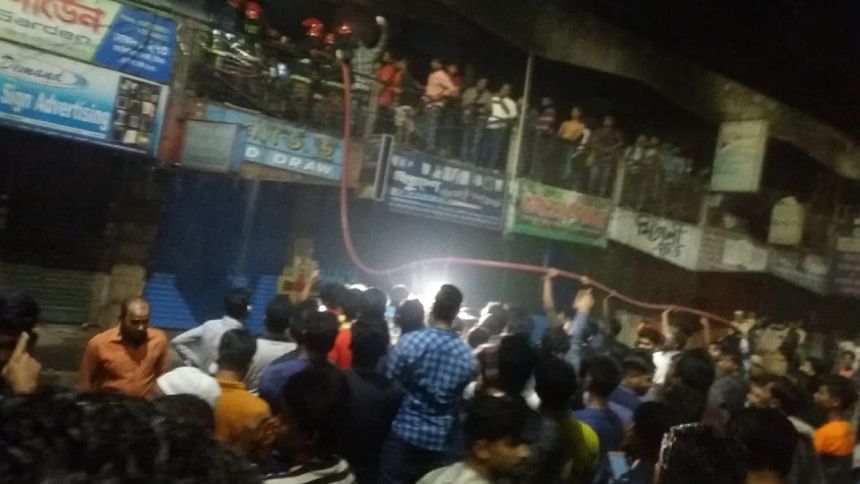 A fire broke out at Kataban Market, adjacent to the Dhaka University tonight.
The fire originated around 8:30 pm on the first floor of the two-storey market. Two units of firefighters doused the fire at 9:15pm, said Farhad Hossain, an operator of Fire Service and Civil Defence Headquarters.
The cause of the fire could not be known immediately.