ETP at Savar tannery: Chinese company representatives summoned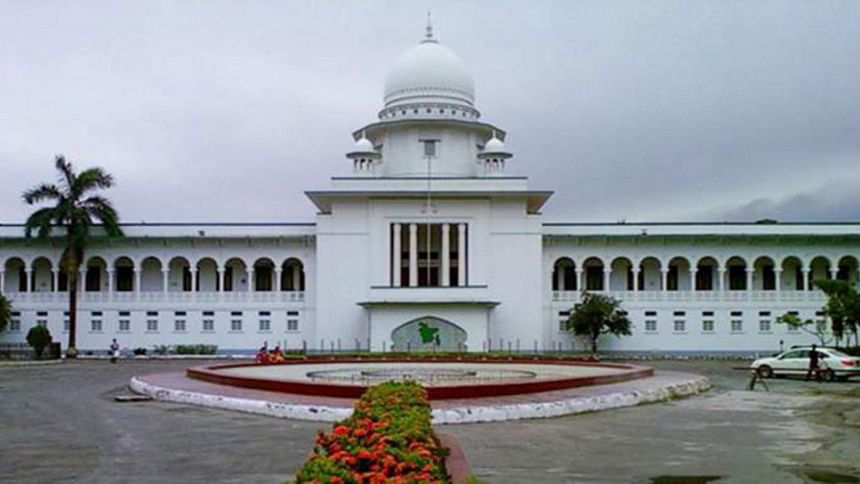 The High Court today summoned the Chinese and Bangladeshi representatives of a Chinese company constructing effluent treatment plant at Savar tannery industrial area to appear before it on August 22 for placing explanation about their plan in controlling the pollution of the area.   
The court said if the representatives of Jiangsu Lingzhi Environmental Protection Co. Ltd (JLEPCL) do not appear before it on August 22, their conduct will be treated as tantamount to contempt of court.
The bench of Justice Syed Refaat Ahmed and Justice Md Salim came up with order following a petition recently filed by Bangladesh Environmental Lawyers Association (Bela).
Bela, in the petition, said that JLEPCL was contracted with Bangladesh Small and Cottage Industries Corporation (BSCIC) to construct and implement Central Effluent Treatment Plant (CETP), Common Chrome Recovery Unit, Sewage Treatment Plant, and Chloride and Solid Waste Management System and to operate the CETP for treating wastages for 24 hours every day.
But, the company [JLEPCL] is not operating the CETP for 24 hours and dumping the wastages into Dhaleshwari river without treating them, it said.       
The petitioner said in the petition that in a series of five reports from December 2016 to April 2017, the environment department mentioned that the tanneries emit an excessive amount of pollutants that severely pollutes the Dhaleshwari river, turning it like that of Buriganga river.
The authorities' negligence is clear in terms of management of both liquid and soiled waste. The company did not submit its proposal of waste management although the authorities have been informed several times, it said, adding that no action has been taken against the company yet, thereby the tannery area in Savar is going to be polluted like Hazaribagh.
Barrister Fida M Kamal and Advocate Syeda Rizwana Hasan appeared for Bela, while Advocate Rais Uddin Ahmed stood for the industries ministry.