Utility lines to 15 chemical warehouses, factories cut
Factories, godowns sealed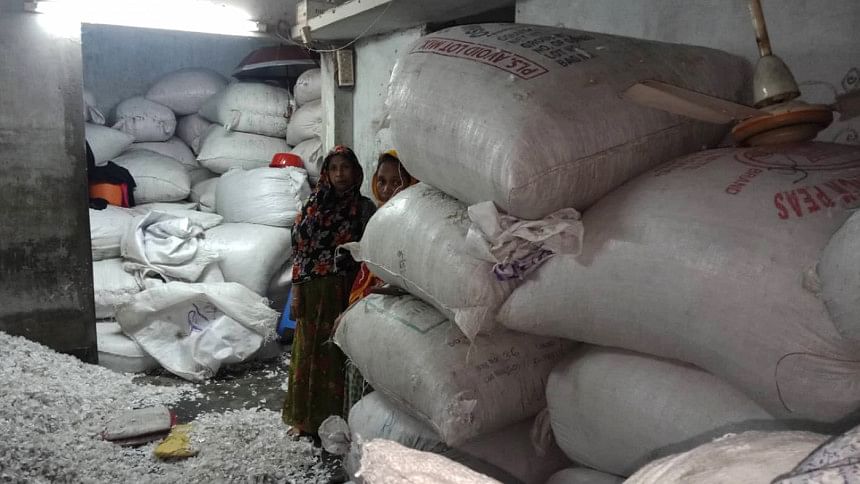 Authorities have taken actions against 15 chemical warehouses and factories in Old Dhaka's Shahidnagar in the aftermath of Chawkbazar fire.
The month-long drive began from today in Shahidnagar and Islambagh areas from around 11:30am, our staff correspondent reports.
Gas, power and water lines to 15 chemical warehouses and factories were cut today during today's drive in Shahidnagar in Old Dhaka.
Air Commodore Jahid Hossain, chief if waste management at Dhaka South City Corporation, (DSCC) led the drive. He confirmed The Daily Star of the development.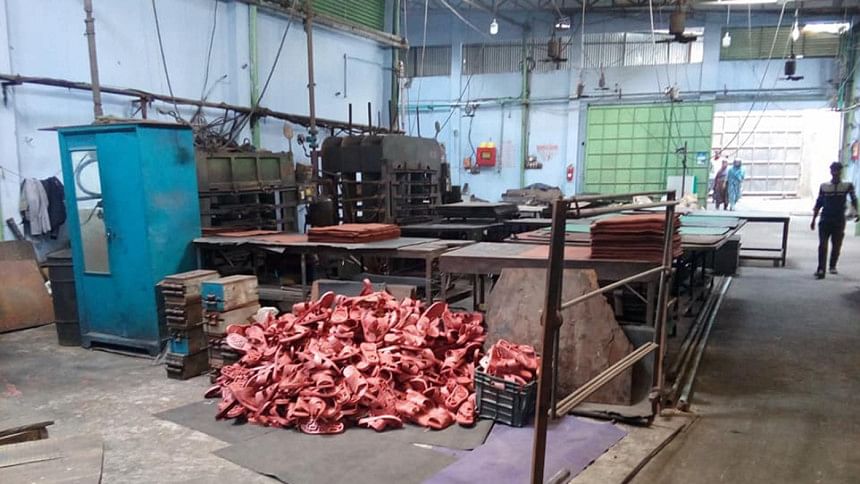 The other team led by Chief Health Officer of DSCC Brig Gen Sharif Ahmed disconnected utility lines of warehouses, housed in two five-storey buildings, at Islambag.
The chief health officer has warned the owner of the buildings. He ordered a relocation Sunday.
Warehouses containing any chemicals, flammable or not, will not be allowed in Old Town's residential area, Sharif Ahmed also said.
The decision of the drive against chemical godowns at Old Dhaka was taken at a stakeholders' meeting with DSCC Mayor Sayeed Khokon in the chair on February 12 following the Chawkbazar fire incident that claimed lives of 69 people.