Digital Security Act: Govt to hold talks with media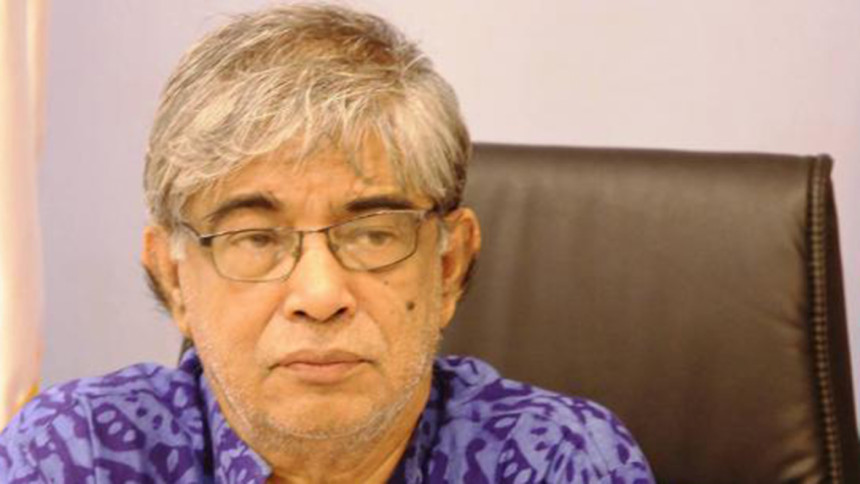 The government will sit and take opinions from the concerned people of the media who raised objections regarding the proposed Digital Security Act- 2018, ICT Minister Mustafa Jabbar said today.
"There is a scope for scrutinising the proposed act" the minister said adding that a discussion will be organised before finalising it.
The minister said this at a programme initiated by the Commonwealth Journalists Association(CJA) Bangladesh.
The programme was supported by Fojo Media Institute and Management and Resources Development Initiative (MRDI) Bangladesh, on the occasion of World Press freedom Day at the National press club in Dhaka.
Also read: Repeal Section 57, review Digital Security Act: TIB
Putting emphasis on the necessity of the act, Mustafa Jabbar also said that it is not only the government's responsibility to fight digital crimes, journalists also need to come forward  in this regard.
Members of the CJA Bangladesh also spoke at the programme.
In April, Editors' Council, an organisation of editors of the country's national dailies, expressed grave concern over section 21, 25, 28, 31, 32, and 43 of the proposed law. It said the sections would greatly hamper freedom of speech and independent journalism.
The much-debated Digital Security Bill-2018 was placed in parliament on April 9.
The government on several occasions said section 57 of the ICT Act would be removed. The section deals with defamation, hurting religious sentiments, causing deterioration of law and order, and instigating against any person or organisation through publishing or transmitting any material in websites or in electronic form. It stipulates maximum 14 years in prison for the offences.
The Digital Security Bill-2018 splits these offences into four separate sections (21, 25, 28 and 29) with punishment ranging from three to 10 years' jail terms.
The cabinet on January 29 approved the draft act.