Repeal Section 57, review Digital Security Act: TIB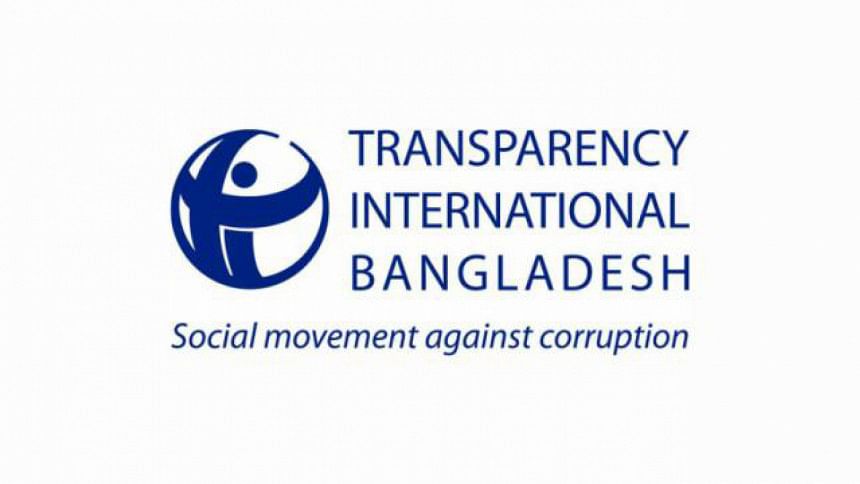 Transparency International Bangladesh (TIB) today urged the government to review some sections of the proposed Digital Security Act 2018 and repeal Section 57 of ICT Act.
It said such actions are needed for ensuring the constitutional right to express views by the people and mass media activists.
Read More: The trap of Section 57
TIB Executive Director Dr Iftekharuzzaman came up with the urge in a statement on the eve of the World Free Press Day to be observed in Bangladesh and all over the world on May 3.
Also Read: Draft of Digital Security Act Approved: Gag on freedom of expression
He urged to review Sections 8, 21, 25, 28, 29, 31, 32, 43 and 58 so that the media workers can enjoy their constitutional right.
Mentioning the proposed Digital Security Act as contradictory to the constitutional right of freedom to express and the ideology of the Liberation War, he said it will create greater risk of insecurity not only for expressing opinion freely but also for practicing basic human rights of both the media workers and mass people if the act comes into effect without proper reviews.
Section 57 has already created fear among the social media users and mainstream media activists resulting in self-censorship, which is an obstacle of people's right to express, he said.
"Revealing information of different irregularities and corruptions will become impossible while such corruption will spread wider because of the act", said the executive director.
Urging the government to discuss about the draft act with the stakeholders of media, he said it is disappointing that the act was presented in the parliament without any amendment though there are grave concerns over some of the sections.
"Intellectual society, mass people and mass media as well as government have significant role to play in order to achieve Sustainable Development Goals", said Dr iftekharuzzaman adding that a proper environment must be ensured so that all people including mass media can play their role as a supporting strength for the government through practicing their right to express without feeling any insecurity.
The parliamentary committee must play positive and active role in reviewing and amending the Digital Security Act, he added.