Dhaka south to get 5,000 bins for cleaner city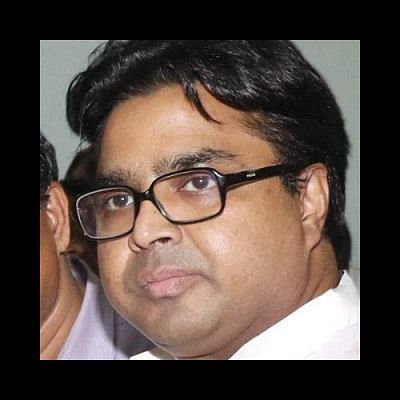 A total of 5000 bins will be set at different points of Dhaka South City Corporation (DSCC) by 2016, its Mayor Sayeed Khokon said today.
"We are trying to raise awareness among people about cleanliness," he said while addressing a programme of Bangladesh Road Transport Corporation (BRTC) "Clean Dhaka 2016."
Sayeed Khokon, who was the programme chief guest, also observed that every citizen should play a role in order to keep Dhaka clean and tidy. "Citizens should dump wastes at designated places," he urged.
SEE ALSO: When foreigners lend a hand to clean Dhaka 
"At first, we will ensure cleaning facilities in the city. Then we will go for strict measures. For example, any defaulter will be fined after the awareness raising programmes are over, but it will take time," the mayor said.
Sayeed Khokon also informed that such awareness programmes will be carried out throughout the year.
Regarding the development works, the mayor informed that all the city street lights will be replaced with LED lights from February 21, while repair works of some 275 to 300 city roads have already begun.
He urged all the city dwellers to bear with the inconvenience till the repair works are done.
Actor Sabbir Ahmed and actress Bidya Sinha Mim attended today's programme and expressed solidarity with the move.
Addressing the programme, Mim said, "If everybody cooperates, it is easy to keep Dhaka city clean. Everybody should play their role in the process."
BRTC Chairman Mizanur Rahman chaired today's programme.