When foreigners lend a hand to clean Dhaka (video)
Foreign nationals in Bangladesh have taken up matters on their hand lending their effort to make a cleaner Dhaka and raise awareness among all for the same.
A group of students from University of Japan were seen cleaning waste manually from the streets of Indira Road at Farmgate this morning – surrounded by curious onlookers.
They say it is their mission to raise public awareness about waste management and show people that a clean city can be built together for the purpose of better life for everyone.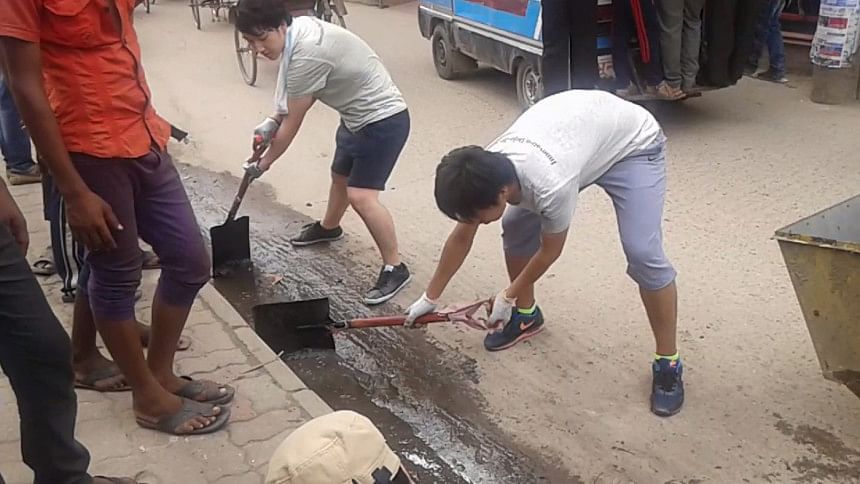 All this is happening a day after reports surfaced on the media that Bangladesh has ranked second least livable country in the world – what was "a little progress" since the country ranked at the bottom last time the rankings were published.
"I want to create public awareness under the project of 'Clean up Dhaka'. And as part of the initiatives, the foreign students came here for two weeks to make the mission a success," Jawad Mubashawir, founder of the project, told The Daily Star Online.
"It is our trial programme. More foreign people will visit Dhaka in future to encourage people to be aware of the waste management and cleanliness of the city," he added.