AL men resorted to vote-rigging in city polls: TIB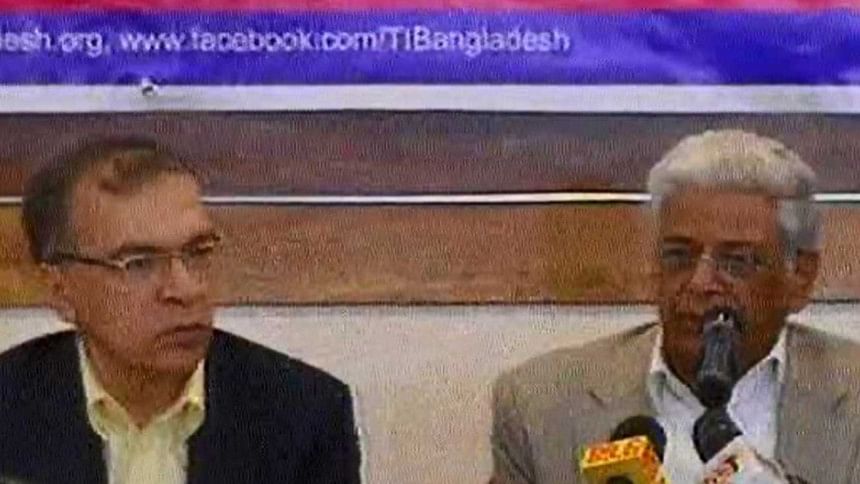 Citing that ruling Awami League men resorted to "massive" vote-rigging during the April 28 city corporation elections, Transparency International Bangladesh today said the elections were not held in free, fair and impartial manner.
"The AL activists were engaged in vote rigging,occupying polling centre, ballot papers stuffing and different irregularities to ensure victory of their party-backed candidates," said a study of Transparency International Bangladesh.
The study was revealed at a TIB office at Midas Centre at Dhanmondi in Dhaka.
"In some polling centres, even law enforcing agencies directly assisted the ruling party men for vote rigging," the study claimed.
The Election Commission (EC) has failed to work impartially in holding the elections, it added.
Rezaul Karim, programme manager of TIB, read out the report at the press conference.
After analysing the overall situation, it appears that level-playing field was not created for all the candidates during the elections, said Dr Iftekharuzzaman, executive director of TIB, who was also present there.
"The role of the EC was questionable," he said adding that all the responsibilities of the irregularities goes to the EC, ATM Shamsul Huda, former chief election commissioner,while addressing the conference.