Atiqul, Tapash, Selim collect AL nomination forms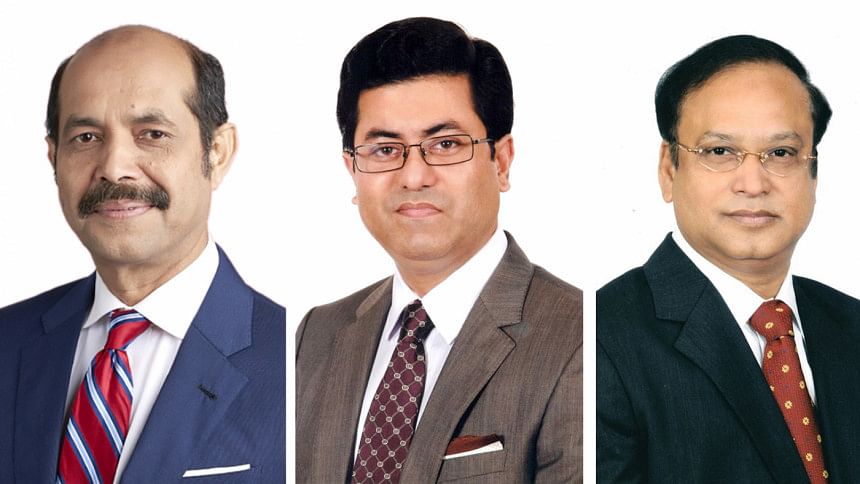 Incumbent Mayor M Atiqul Islam collected Awami League nomination form for election to Dhaka North City Corporation while lawmakers Fazle Nur Tapash and Haji Selim bought nomination papers for Dhaka south city.
Atiqul's younger brother Abu Mahmud Khan along with the mayor's political affairs secretary Saifuddin Emon collected the nomination paper from AL President's Political Office in Dhanmondi of behalf of Atiqul.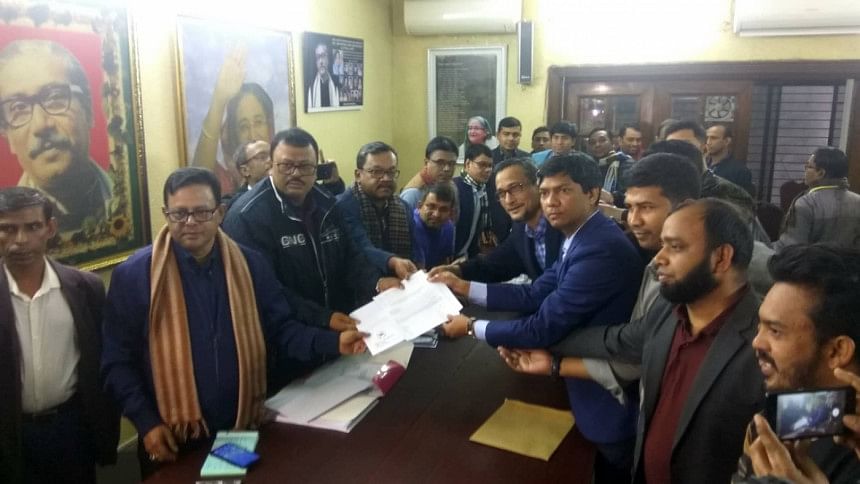 Morshed Kamal, former organising secretary of Dhaka South unit AL, collected the nomination paper on behalf of Tapash.
Besides, Haji Mohammad Selim and local AL leader Nazmul Haque also bought nomination paper to vie for the Dhaka South City Corporation polls.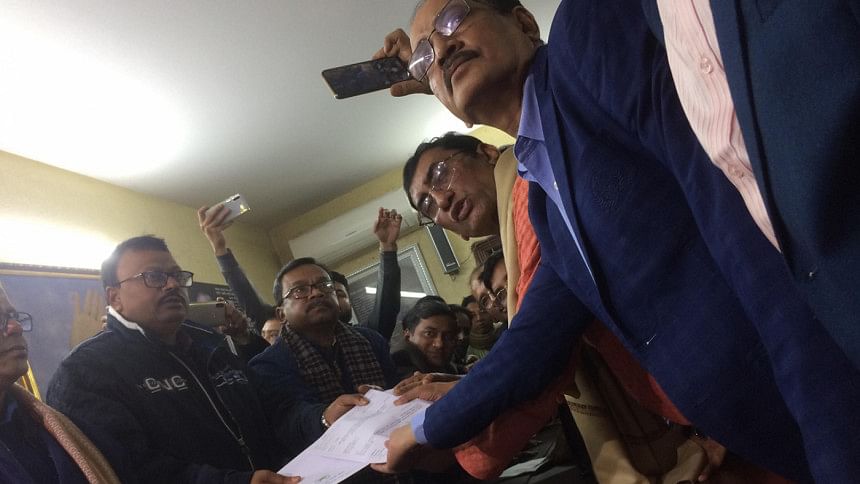 Nominations from JP and BNP
From Jatiya Party, Brig Gen (retd) Kamrul Islam collected nomination paper to contest in the mayoral post from DNCC on the first day of distribution of nomination form from the party chairperson's Banani office, the party said in a press release.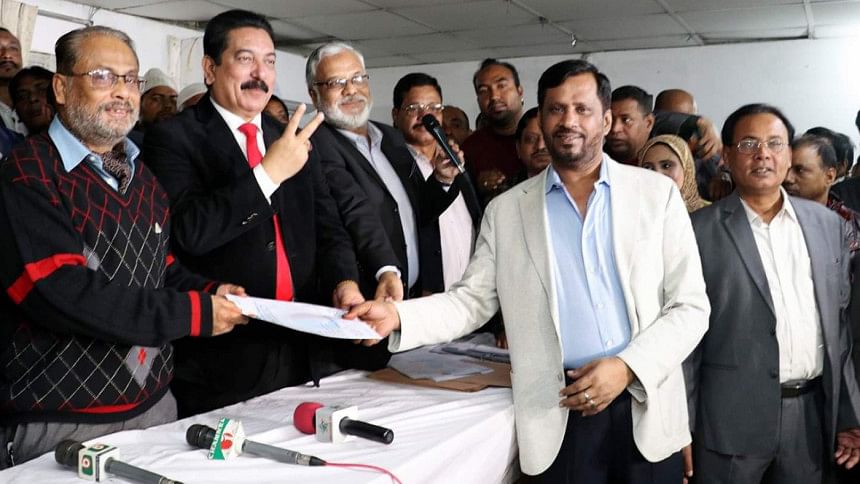 Besides, over 50 prospective candidates also collected nomination papers to contest in councilor posts from DNCC.
Nomination forms for the DSCC will be distributed from tomorrow, Delowar Jalali, deputy press secretary of the JP chairperson, said.
While distributing nomination papers, JP chief GM Quader said they hoped the elections to the Dhaka City Corporation will be held in a free, fair and neutral manner.
He also hoped that JP candidates will do much better this time in the DNCC and DSCC elections as people have moved towards the party as they believe that the party will bring qualitative change in politics comparing to the two other major political parties.
Besides, around 135 BNP leaders collected nomination papers to contest in the councilor posts from DNCC and DSCC, BNP sources said.  
The party will start distribution of nomination paper for its mayoral aspirants from tomorrow, party sources said.
Interview of the prospective candidates for the mayoral post will be held on December 28, added the source. 
NSCC, DNCC polls schedule
The elections to Dhaka South City Corporation and Dhaka North City Corporation will be held on January 30.
The last date for submitting nomination papers is December 31 and the last date for withdrawal of candidacy is January 9. The EC will scrutinise nomination papers on January 2.
While announcing the polls schedule on December 22, Chief Election Commissioner (CEC) KM Nurul Huda said electronic voting machines (EVMs) will be used in the polls instead of traditional ballot boxes.
Meanwhile, the chief election commissioner today said they will not use Electronic Voting Machines or EVMs in the city polls if everybody wants.
He came up with the comment at the inaugural ceremony of the two-day training for returning and assistant returning officers assigned for Dhaka south and north city corporations, UNB adds.